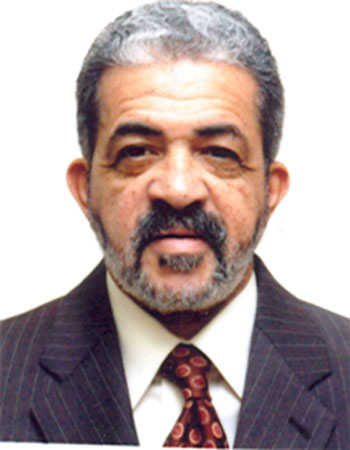 Justice Robert J Cordy, an Associate Justice of Massachusetts Supreme Judicial Court of the United States of America, who is on a visit to The Gambia, courtesy of the United States Embassy in Banjul, in partnership with the University of The Gambia (UTG), on Tuesday and Wednesday delivered a series of public lectures to students of the UTG law school, and members of the National Assembly.
A member of the Supreme Judicial Court who oversees judicial evaluation, judicial training and judicial conduct as a practising attorney, Justice Cordy spent nine years as a state and federal prosecutor, mainly investigating crimes of corruption in state and federal governments.
Among the topics discussed include criminality and the media; evidence and the rights to fair trial to members of the UTG administrators, faculty members, students of the law department, at the auditorium of the Gambia College in Brikama.
Justice Cordy also gave evening lectures at the university administrative building on topics, such as arguing\resolving conflict in the constitution; perspectives from the prosecution and defence view points for the law students.
Present at lectures were the Chief Justice of The Gambia, Justice Agim, US Ambassador Barry Wells, Dr. Henry Carrol, Professor Ousman Nyang, acting Vice-Chancellor of the UTG and the head of the school of law at the UTG.
Addressing parliamentarians, Justice J Cordy, said that he knows the challenges law-makers face, adding that the legislature and judiciary play an important role in any government or state machinery, ranging from interpretation of laws and law-making.
According to Justice Cordy, legislatures should make popular decision at all times for the interest of democracy, rule of law, and good governance, while the judges should be independent in carrying out their duties as guaranteed by the constitution.
He told Gambian law-makers that the legislature has the equal rights to uphold the constitution, while the judiciary interprets the constitution. He said judges are powerful instrument in the dispensation of justice, and to see to it that justice is done at all times.
Justice Cordy gave a brief background of Massachusetts constitution, where he serves as judge at the Supreme Judicial Court. The constitution, he added, is the oldest written constitution in the United States. He stated that under the constitution, all people are born equal and free.
He also dwelt on the relationship between the separation of power and checks and balance on the three organs of government, stating that separation of power is a prerequisite to the independence of the judiciary.
Justice J Cordy was awarded certificate of appreciation by the University of The Gambia for delivering a wonderful and educative lecture.
Read Other Articles In Article (Archive)