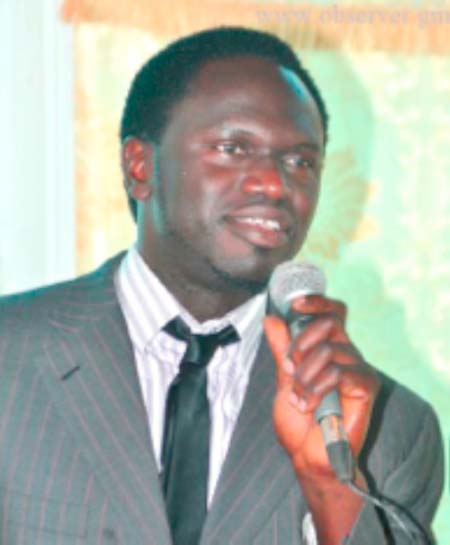 The Gambia's Minister of Information, Sheriff Bojang, has countered news reports that The Gambia Government refused to issue a licence to Nigerian business tycoon, Aliko Dangote, who had wanted to set up a cement factory in The Gambia.
Reacting to the reports which were carried by APA news agency, Senegalese and Nigerian newspapers and Gambian online news sites yesterday (Tuesday), Minister Bojang, a newspaper owner and former journalist, rebutted: "This is one piece of very bad journalism as it is totally false and baseless. All the reports quote an anonymous 'highly placed source' as the origin of the story. I believe this is journalistic subterfuge. There is a fundamental principle in journalism that while opinion may be free, facts are sacred and in this case this piece of report is a plain lie."
According to the reports, Dangote already got the land and even started fixing some of the equipment for the factory, but was stopped. The reports quoted the "source" as saying the decision was meant to protect the local cement factory, Gacem, a subsidiary of Italcementi group headed by a friend of the President and that consequently, Dangote had to transfer the investment to neighouring Senegal.
But Information Minister Bojang rubbished these claims. He explained: "The Gambia investment agency has informed me that it was engaged by the Dangote Group in 2011/2012 and discussions centered on investments in the groundnut sub-sector, juice manufacturing and electricity generation. Cement was never discussed as an area of interest as The Gambia [unlike Senegal] was not deemed to have the raw materials needed for such an activity. The engagements on the above sectors and activities involved different visits to Dangote head office by Gambian officials and Dangote senior officials to Banjul which culminated in the visit to The Gambia in February 2012 by the Vice President of the Dangote Group."
Minister Bojang said the timing of the release of the false report "is suspect" when His Excellency, the President of the Republic of The Gambia is in Nigeria to attend the 48th Ordinary Session of the Ecowas Authority of Heads of State and Government, and the 40th anniversary of the organisation.
The Minister said The Gambia is an investment haven for Nigerians. "Only last week, His Excellency, the President, Sheikh Professor Alhaji Dr Yahya AJJ Jammeh, Babili Mansa himself told a forum that Nigerians are the single biggest foreign investors in The Gambia. And we as a government encourage and put high premium on greater regional trade and integration."
Read Other Articles In Article (Archive)