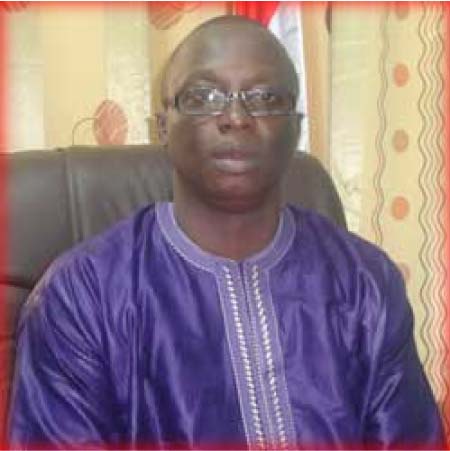 A seven-day nationwide vaccination campaign against measles and Rubella was officially launched on Saturday, at the Kanifing Municipal Council grounds by the Minister of Health and Social Welfare.
The ceremony was graced by the Vice President and other senior government officials.
Speaking at the ceremony, the Lord Mayor of the Kanifing Municipality, Yankuba Colley, said over the years The Gambia had not recorded a single death as a result of measles, but sporadic cases of measles and rubella have been detected by the Ministry of Health's surveillance system.
According to him, although there was high routine immunisation coverage, high-risk age groups need to be supplemented by conducting campaigns every three years to boost their immunity.
He said there is a global effort to ensure nobody dies from these highly infectious diseases, which are a major public health concern.
"I am of the strong conviction that under the dynamic leadership of President Yahya Jammeh, measles and rubella will be eliminated in The Gambia," he said.
As a council, he added, they would continue to support all government policies and programmes, especially on health, as a healthy nation is a wealthy one.
"Our five-year strategic plan, which covers from 2016 to 2020, clearly spells out our plan as a council in boosting the health sector."
"My council also has come up with a five-year waste management plan to holistically address the issue of waste within the municipality; as you are aware, waste is instinctually linked to health and sanitation," he said.
He indicated that over the years his council had been working closely with health facilities within their municipality, through the collection of regular clinical/solid waste generated by the health facilities and also cash or kind donations.
Also speaking on the occasion was the Minister for Health and Social Welfare, Hon. Omar Sey, who said The Gambia like any other country around the world, is doing all it could in the global fight against measles and rubella (MR) as a public health problem.
Sey said routine measles vaccines for children, combined with mass immunisation campaign are key public health strategies to reduce global measles death.
While global measles deaths have decreased by 75 per cent worldwide in recent years, measles is still common in many developing countries, he said, adding that more than 20 million people are affected by measles each year.
According to Minister Sey, in The Gambia since May 1979 when the expanded programme on immunisation was introduced, it had helped to save thousands of lives, as "it is safe, effective and inexpensive".
UNICEF representative Rupert Leighton, in his remarks, said measles and rubella are a life-threatening disease, and measles in particular had already killed and maimed thousands of people and is putting 400 million lives at risk in Africa.
He disclosed that organised by the Gambia government with support from the Global Alliance for Vaccine and Immunization (GAVI), this was the first-ever measles-rubella campaign launched to date in the country.
"Investing in measles and rubella prevention will provide the much-needed boost to improve women's and children's health, and help accelerate global progress in controlling two life-threatening diseases."
Mr Leighton added that for the MR campaign to succeed, "full access to children must be guaranteed so that the heroes of this work could make history by protecting all eligible children from measles and rubella".
He said the community and religious leaders, opinion leaders, schools, authorities and the media owe it as a moral obligation to the children of this nation, to continue promoting key health messages on the benefits of immunisation and other critical life-saving interventions, as part of their collective efforts to stop the spread of preventable diseases in the country.
Read Other Articles In Article (Archive)