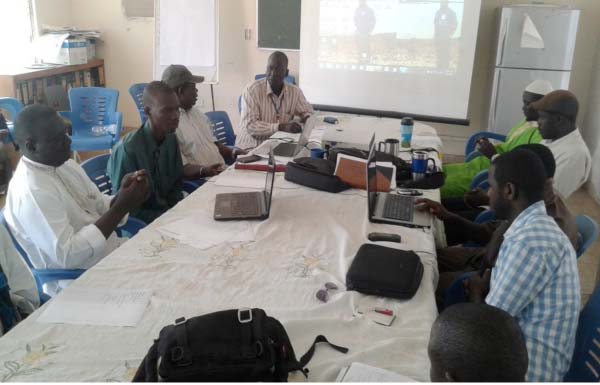 The Regional Project Implementation Committee of Maternal and Child Nutrition and Health Results Project (MCNHRP) of health directorate services of Essau on Friday held quarterly review meeting with health facilities staff and beneficiaries community on project implementation.
The one-day synergy was held in Essau health directorate unit in the North Bank Region.
The day witnessed the presentation of quarterly reports from beneficiary health facilities of Kuntair, Albreda, Kerr Cherno and Nema Kunku on the achievements and impact of the project in strengthening health service delivery and challenges.
Officers in charge of the beneficiary health facilities commended Maternal and Child Nutrition and Health Results Project (MCNHRP), noting that it has increased community resilience on promoting antenatal and maternal healthcare services.
Alagie Saine, Regional Project Coordinator for MCNHRP in Essau, said the project has contributed immensely to improving health-seeking behaviours on communities.
He noted that the project is working with 4 health centres, 22 communities and has expanded to additional 30 communities to enhance coverage and health service delivery.
Saine asserted that the support to health facilities enhance performance and ensure quality assessment of regional drugs store.
He disclosed that the project funded training of Village Health Worker's and Community Based Champion or TBAs on minor illness management, how to refer cases to Health Care Service providers, environmental health talks, identification of TB patients, and treatment.
Fabakary Bass, NaNa's nutrition field coordinator for Essau, said the review meeting provides enhanced sharing of best practices on project implementation by Kuntair, Albreda, Kerr Cherno and Nema Kunku health facilities.
He commended facility operators for their steadfastness and support to the implementation of project activities in strengthening communities' capacity on health-seeking behaviours.
Musa Camara Regional Principal Public Health Officer and Ousman Sarjo Principal Public Health Nurse have underscored the ministry of health's commitment to enhancing effective health service delivery.
The support strengthens health facilities and advocates for timely booking by antenatal mothers as well as to ensure environmental health management.
Saikou Dibba, project accountant, disclosed that a total of D1,514, 272.25 was disbursed to health facilities and subsidies to communities for the last quarter of 2015.
He lauded the communities of Jokadou Karantaba, Touba kolong, kerr Ngor and Kerr Alagie Karu for fulfilling the project requirements and indicators.
Amadou Jallow of Kerr Mama calls for stronger partnership between Village Support Groups and Village Development Committees to accelerate project implementation, constant hand-washing and availability of water and soap at toilets.
Mamadi Trawally of Jokadou Karantaba noted that the community is committed to promoting sanitation, as it upholds the implementation of the project's objective and indicators. 
Read Other Articles In Article (Archive)