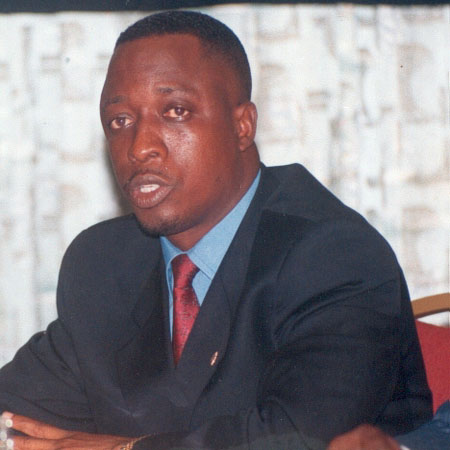 The Secretary of State for Fisheries, Water Resources and National Assembly Matters, Hon. Yankuba Touray, recently launched the Mater Fishermen Training Programme in Tanji in Kombo South, Western Region.
Speaking at the occasion, the director of the Fisheries Department, Mr. Adiatu Njie, said that the training aims to create employment opportunities for the youth of Tanji and its environs and also to increase fish production and distribution in The Gambia. He stated that the training programme will also contribute to the improvement of nutrition in the population.
Speaking earlier, the co-oridinator of the Mater Fishermen Training Programme, Mr. Ebou Mass Mbye, said it is indeed not the first time for the Department of Fisheries to conduct fishermen training for young Gambians.
According to Mr. Mbye, the statistics show that a total of 158 Gambians from Kartong benefited from the fishermen training programme since the late '80's and that some of these people are still engaged in the fishing industry.
He revealed that the Department of State for Fisheries has engaged the support of three NGO's in the training of Gambian fishermen in the area of fishing namely NYSS, Bafrow and YAFSSE.
He further revealed that the training will include net mounting, net mending, fishing on a daily basis.
"The 40% will be kept in a separate account to be managed by the Fisheries Department and the Tanji Fisheries. Any other expenditure, such as the purchase of spare parts, nets and the maintenance of boats will come from this account," Mr. Mbye said.
He stated that fish will be sold by two fishermen from each boat and witnessed by a representative of Tanji Management Fisheries Project.
Babou Sarr, the managing director of the Tanji Fisheries Project, commended the president for his contribution to the development of the fisheries sector. He expressed optimism that they would do their level best to make the training programme a successful one.
For his part, the Secretary of State for Fisheries, Water Resources and National Assembly Matters, Hon Yankuba Touray, urged the people of Tanji to make good use of the training programme and expressed his governments readiness to improve and empower the lives of Gambian young people.
Read Other Articles In Article (Archive)