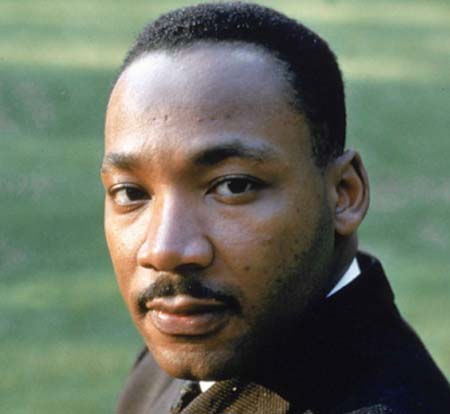 In recognizing the significance of one of God's gifts, deserved by human, "freedom", which has been tirelessly fought by Dr Martin Luther King Jr in the United States of America with his speech "I have a dream", the US Embassy in Banjul once again sponsored a concert in honour of Luther King's legacy and his civil rights movement through the song "I have a dream".
King's efforts at fighting for peace, equality and freedom in America called for a spectacular artist performance in freedom songs, for some of the best young Gambian artists of the musical industry, organized by the US Embassy at the Alliance Francaise in Kanifing.
The day marked the celebration of black history month and honor of King Jr, while recognizing the impact and role and contribution of African Americans in the US, which is being cherished from Frederic Douglass, to Barack Obama, Miles Davis, Jackie Robinson and Alex Haley that have shaped US success and continue to shape the country's future.
It also marked the second year, following the decision of the US Embassy, that Martin Luther King Day to be the second 4th of July.
The occasion was as well meant to gather friends and colleagues from across the nation to celebrate the positive impact that one person can have on the world, to celebrate, democracy and equal rights for, say a statement delivered by Ambassador Michael R. Arietti, Charge D' Affaires at the US embassy.
Recognizing his civil rights movement in the US, fifty years ago last summer, remarked Ambassador Michael, Martin led the legendary march on Washington and proclaimed that "I have a dream".
He said in his honor of this day last month, the US President Barack Obama offered a proclamation which states: "During his lifelong struggle for justice and equality, Reverend King gave mighty voice to the quiet hopes of millions, offered a redemptive path for the oppressed and oppressors alike and led a nation to the mountaintop. Behind bars of a Birmingham jail cell".
He reminded us that "injustice anywhere is a threat to justice everywhere".
On a hot summer day, under her shadow of the great emancipator, he challenged America to make good on its founding promise, and he called on every lover of freedom to walk alongside their brothers and sisters.
He further made mention of Luther King's prominence to non-violence, and ten years before his assassination while being on a book tour in Harlem, New York, where he got stabbed in his chest by a woman leading him to Harlem hospital for surgical operation after which he recovered.
After the delay due to the stabbing, his wished visit to India came through in April 1959 which affected him, deepening his understanding of non-violent resistance and his commitment to America's struggle for civil rights, he said.
Chairing the occasion, Joshua Shrager, US Embassy Public Affairs Officer commended participants and spectators in THE gathering in honor of Martin Luther King.
Read Other Articles In Article (Archive)