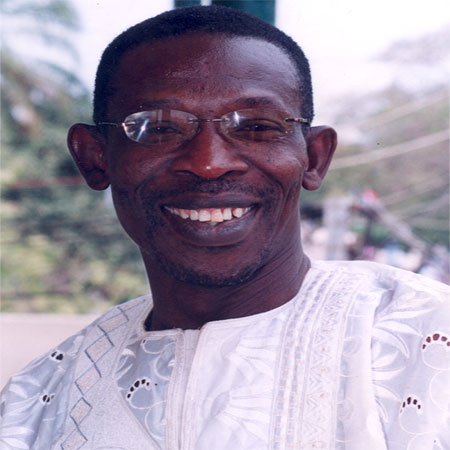 Despite being absent from the studios for quite a while now, Malick Jones has insisted that he is still a bona fide staff member of the Gambia Radio and Television Services.
He added that he is, at present, receiving a half salary but that he hopes to resume work as he was not found culpable of any wrongdoing.
Mr. Jones made these disclosures on Tuesday at the continuation of the trial of the former press officer at the Office of the President, Mr. Mam Sait Ceesay.
Mr. Jones, who is a star witness in the trial of the former State House press officer over allegations of false publication and broadcasting, yesterday told the Banjul Magistrates' Court that he was a broadcaster with the national radio and that he knew the accused.
" I can recall that between 5th and 7th of September, I had a discussion with Mam Sait and I can remember telling him that I was promoted to the position of head of current affairs and sports at GRTS," reflected Mr. Jones.
He added:" I also advised him that he should be serious with his job for he could by now be the Director of Press at State House."
According to Jones, Mam Sait had, in the conversation, informed him that he was 'definitely' nursing an ambition for the position of Press Director at State House. Mr. Jones went on to explain that he told Mam that Alex Dacosta could be a potential holder of the position that he was yearning for.
However, stated Jones, 48 hours after his conversation with Mam, he saw on the Daily Observer newspaper that Alex was appointed as the Director of Press at State House.
"When I saw the story, I gave a call to the accused and asked him whether it was he who gave words to Observer about Alex's appointment but he responded that he only sent a text message to Dr. Saja Taal with a question mark. I did not see the text message myself," revealed Jones. He added that he had told Sait that he [Jones] didn't think that it was wise for him to do what he did.
"The accused later got back to me and told me that he had spoken to Dr. Taal but Taal had told him that he did not see the question mark. The accused later told me that Dr. Taal had confirmed seeing the question mark after the publication and that it was an oversight. I was later arrested and taken to the police headquarters in Banjul," said he.
Under cross-examination, Malick confirmed being jointly charged with Mam at the Banjul Magistrates' Court with certain alleged offences. He admitted that the name of Alex Dacosta was mentioned by him in his chat with Mam Sait but denied ever making a statement that Alex was appointed as State House Press boss.
The case continues on April 29th.
Read Other Articles In Article (Archive)