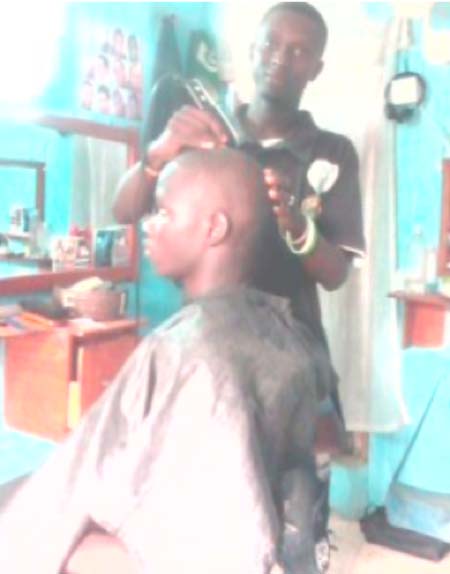 As part of making youths more handsome in Bakoteh and the surroundings, as well as attracting tourists to visit the place, Makaan Bi Barbing Saloon is one of the barbing saloons that is making a name in Bakoteh and environs.
Speaking in an interview with this reporter who visited the place, Ebrima Jammeh, the owner of the saloon, said the purpose of establishing his saloon is to make youths very handsome and always to be neat.
Located in Bakoteh, close to the former Tippa Garage, it is run by a very determined and ambitious young man, Ebrima Jammeh aka E-boy. Ebrima Jammeh was in the profession since in 2013. He does many hair styles like the low cut for adults, and high-tech, as well as designing and also the Ti for young people.
"I have more customers during festive seasons like Christmas time, Koriteh and Tobaski."
He added that some of the problems faced include power cuts, "which is one of the main problems affecting my work."
Ebrima is calling on everybody, especially youths, to visit Makaan Bi Saloon.
Read Other Articles In Article (Archive)