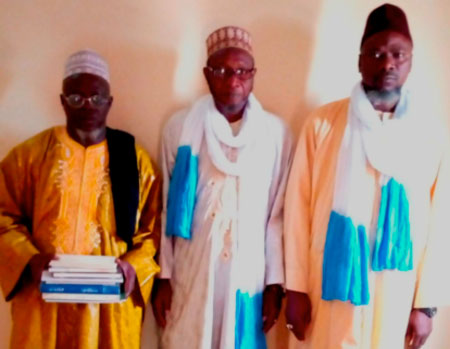 Members of Majmou'atu Rawdatul Majaalis (MRM) were among the selected Islamic organisations that participated in this year's International Islamic Conference in the Mauritanian capital, Nouakchott.

The three-day conference brought together over five hundred people worldwide under one umbrella to discuss on the theme 'Strengthening religious tolerance, moderation, fight against extremism and inter fighting.'
Majmou'atu Rawdatul Majaalis delegations were invited to the conference by the Government of Mauritania and organizers of the conference called Forum for Promoting Peace in Muslim Societies, whose headquarters is located in Dubai, United Arab Emirates.
Reflecting on the conference, Foday Mahmoud Touray, General Secretary of MRM said they were invited to the conference which enable them to build partnership with the organiser.
He explained that the conference was organized to promote peace, fight extremism and eradicate infighting between the Muslim Ummah worldwide.
"The conference discouraged in the strongest term for Muslims to describe their fellow Muslims as unbelievers because of their different ideologies. We need to discourage that believe within the Muslims themselves."
He said in addition to that, the conference was organized to promote mutual understanding and love between Muslims, noting that they learnt a lot during the period of the conference.
Kabiro Samura, Deputy Mufti at MRM said over 500 Muslim intellectuals across the continent attended the conference especially from Africa, disclosing that in the past years, Kingdom of Saudi Arabia, Dubai and Morocco hosted similar conference.
Read Other Articles In Article (Archive)