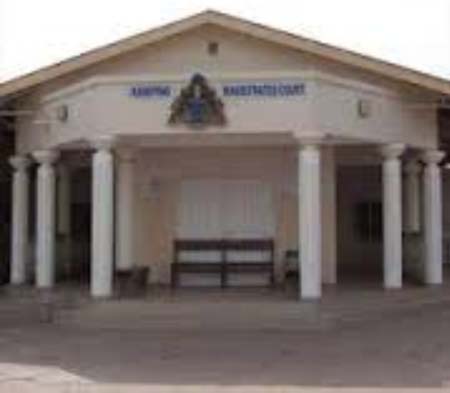 The court chamber of Magistrate Bojang of the Kanifing Magistrates' Court was on 13 July 2015 broken into.
This reporter found people in the magistrate's chambers, and police investigators were taking photos of the scene.
The burglar proofing of one of the windows was damaged, and the thief had access to the chambers.
This reporter saw a footprint on one of the chairs, a black plastic bag containing some exhibits placed on the floor and a brown envelope, also containing some exhibits, was found on another chair.
Two filing cabinets, where the case files are kept, were found opened.
Speaking to this reporter, Magistrate Bojang said he did not know whether the thief broke into his chambers to get a particular file.
He said he does not keep money in his chambers, adding that he presides over criminal cases, civil and traffic cases.
He further said they would check whether some case files were missing.
Salieu Sarr, the watchman, told this reporter that he normally stayed not far from where the impounded vehicles are parked, but he would also usually go around to patrol.
He added that on this particular day of the break-in, he went round the whole premises of the court and then went back to where the impounded vehicles were parked; after checking and finding out that the door of Magistrate Bojang's chambers was locked.
He added that he later went round again, and found out that the burglar proofing of the window of Magistrate Bojang's chambers was damaged, adding that he reported the matter to Magistrate Bojang when he came to work.
He said he is the only watchman taking care of the whole premises of the court at night, adding that the thief must have scaled the fence while he was in another area of the court premises.
Read Other Articles In Article (Archive)