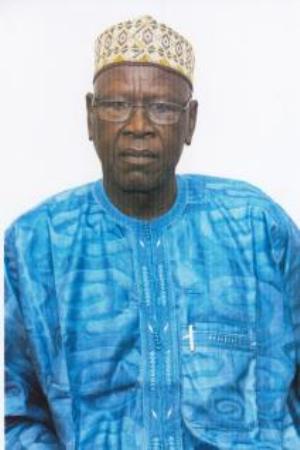 As the build-up to the forthcoming presidential election gathers pace, the minority leader and member for Kiang West, Hon. Momodou LK Sanneh, has vowed that the Lower River Region, particularly the constituencies of Kiang Central, Kiang West and Jarra Central, will remain opposition strongholds.
Sanneh, who is also the opposition United Democratic Party (UDP) regional coordinator for the Lower River Region, was speaking in an interview with this reporter yesterday.
According to him, despite the fact that the APRC is focusing in the Lower River Region in the coming polls, the people of the region have and will continue to say "No" to its leadership.
Ahead of the polls slated for 24th November, the ruling APRC has its eyes focused on the LRR with a view to securing the constituencies of Kiang West, Kiang Central and Jarra West, but analysts say any shift in their political allegiance will mean a lot in the country's political history.
"Those so-called Kiangkas who are working for the APRC ahead of the polls cannot make any influence in Kiang West and LRR, in particular. They are just deceiving the APRC leadership. They can neither penetrate LRR nor can they mislead the people, because the people of the region are politically matured, and no one can fool them," he said.
While assuring Gambians that the people of his region will remain behind the opposition, Sanneh stated that what matters are the people of the region themselves.
He also called on the people of Kiang West, Kiang Central, Jarra Central and LRR, in particular, to make an assessment of the APRC regime.
"What have the people of LLR benefitted from the 17 years of rule of the APRC administration?" he asked.
"All those developments that the APRC is talking about are mere lip service, because all that comes through tax payers monies. It is either a loan or a grant, which of course will be paid back by Gambians as loans," Sanneh added.
In his view, it makes no sense in telling Gambians that, if a particular region does not vote for you, that region will not have development.
 "It is because of the people that the APRC is in office, and it is their monies that the government is using to bring about development projects," he pointed out.
Read Other Articles In Article (Archive)