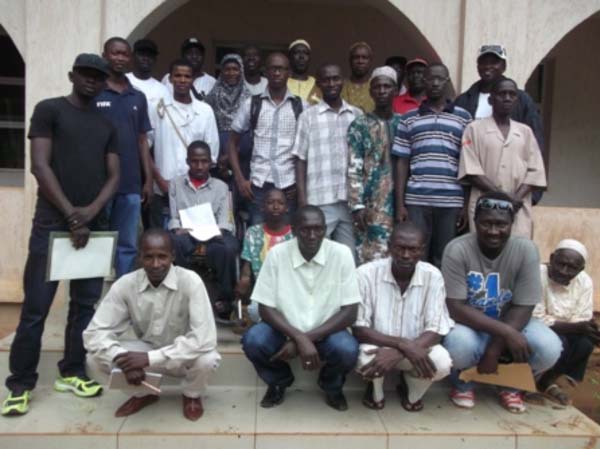 Salifu Puye, Governor of Lower River Region (LRR), has said his region is prepared to host this year's National Youth Conference and Festival, NAYCONF.
About 1500 delegates are expected to descend on the town of Soma, close to the region's administrative capital, Mansakonko.
The week long event will hold under the theme: "Youth Entrepreneurship and Sports Development."
"We are ever prepared because NAYCONF 2014 is our show, we are prepared because is ours, we are prepared because we want to host it successfully," Mr Puye told a press conference on Saturday meant to tell the public the level of preparedness of the Local Organising Committee (LOC).
"We are going to prove to everybody that LRR can host the NAYCONF and we will do it. Though the region is small, our people are big and we will make sure that we do our utmost best to host NAYCONF with a difference," he added.
Governor Puye said the welfare of the youth is very important to the development of the country.
According to him, President Yahya Jammeh, is ever ready to help young people achieve their dreams and contribute to national development.
"The event will help young people have a sense of direction. It will help them grow psychologically and physically," the governor said.
"This country rely on the youth for its development, therefore something related to them means a lot to the President and the authorities of LRR," he said.
He said every individual in the region will make their contribution and work towards the success of the event. 
Lamin Marong, chairperson of Marketing and Publicity Sub-committee of NAYCONF 2014, said the event would centre on developing youth entrepreneurship and mass participation in sport.
"This will by extension include issues around technical and vocational education, cultural and talent promotion, finding a common ground for issues affecting sports and the way forward for sports development in The Gambia," he said. 
He said youth representatives will discuss issues underpinning the acceleration of youth and sports development, interact with government officials, key stakeholders and other agencies involved in youth and sports development.
The NAYCONF seeks to cultivate an environment necessary to endear young people to their roots with a view to reinforcing self-esteem, pride and psychological stability, which are necessary for their lives, dreams and aspirations, he said.
Lamin Darboe, head of sports sub-committee of the LOC, said they are doing everything possible to put things together for the successful hosting of the event.
Speaking of sport, he said, preparations of the venues are in high gear and hopefully everything would be in place before December.
He said other committees are also working very hard to put things together. 
Read Other Articles In Article (Archive)