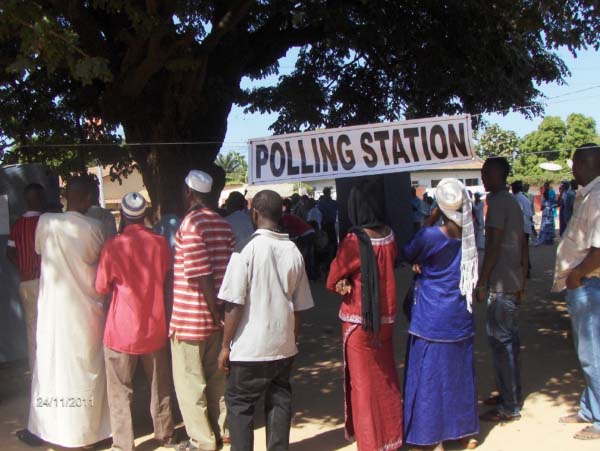 The electorate of Lower Saloum Constituency in the Central River Region will go to polls, earlier than expected, to elect a new National Assembly member to replace Pa Malick Ceesay, who was accused of economic crimes.
The Independent Electoral Commission (IEC) has announced that it will conduct a by-election on 6 August 2015 for the people of Lower Saloum to elect another person to fill his vacant parliamentary seat.
The seat became empty following the expulsion of Mr Ceesay from the ruling APRC party on 11 May 2015, under whose ticket he came to the legislature.
Under the Gambian laws, a sitting National Assembly member automatically loses his or her seat when expelled from the party under whose flag the person came to the parliament.
The expulsion of Mr Ceesay, the former coordinator of the National Enterprise Development Initiative (NEDI), could apparently be linked to the criminal charges levelled against him by the state.
The former Lower Saloum MP is currently standing trial on 16 counts, including economic crimes, abuse of office, negligence of official duties, stealing and related offences in court.
Mr Ceesay, it was alleged, committed the crimes during the time he was the coordinator of NEDI, 2009 to 2012.
Read Other Articles In Article (Archive)