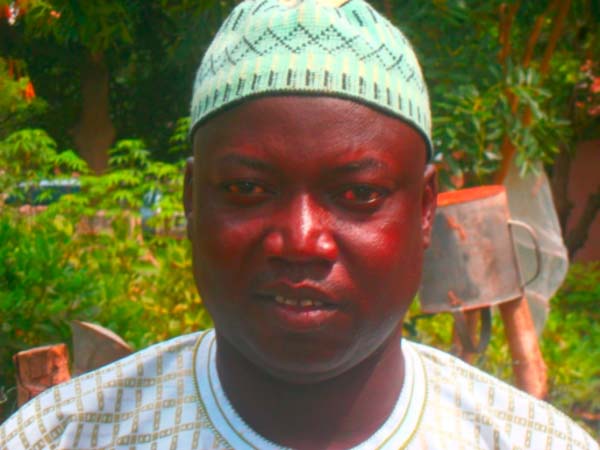 Hon. Omar Thorp, the National Assembly Member for Lower Fulladu West in the Central River Region, has hailed President Yahya Jammeh for his immediate intervention in addressing the price of fertilizer, which is one of the major constraints and concerns of the farming communities.
He thanked the Gambian leader for putting agriculture as a top priority on his development agenda, and for drastically reducing the price of fertilizers from D1,250 to D750, adding that the issue of fertilizer had been a major concern for farmers.
Hon. Thorp, who was speaking in an exclusive interview with this reporter recently, said fertilizer was very expensive for farmers to buy at the market, as one bag of fertilizer was costing D1,250 before the intervention of the President to reduce the price.
He said the President thought it wise and necessary to ensure the reduction of the price of fertilizer so the poorest of farmers could afford to buy fertilizer, to ensure healthy production and productivity of agricultural produce at the end of the cropping season.
According to Hon. Thorp, getting adequate fertilizer had been a burning issue for farmers year in year out, hence "the President's intervention is worthy of commendation."
He said as the rains have just started, the farmers should start planting and make sure that necessary measures are taken, such as early weeding and applying fertilizers on time - especially with the availability of affordable fertilizers - to achieve substantial produce.
He said the President had also distributed fertilizers, such as NPK and Urea, all over the country, which is a "tremendous contribution" towards national development.
"I worked with him in the army, and he is very caring and sharing with people," he said, adding that during his time, he would share his salary with the people, especially if he was on duty.
"I was fortunate to be on duty with him in the same shift, so I know what he was able to do at that time," he said, adding that he was socializing and sharing his resources with the people, and "now that he has become the President and is doing all such gestures to the people in the country, it is no surprise to me".
Hon. Thorp advised the Gambian people, especially those in his constituency, to redouble their efforts towards national development, as well as support the Vision 2016 initiatives of the Gambian leader.
Read Other Articles In Article (Archive)