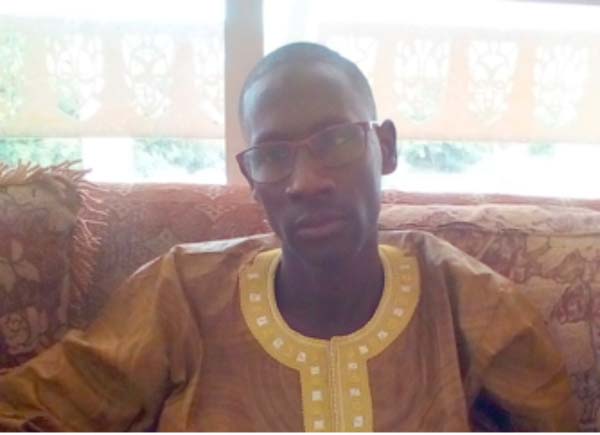 Hon. Saikou Marong, National Assembly member for Latrikunda Sabiji, has said he has a lot of development projects for his constituency as promised during his campaign.

He made this statement recently during an interview with The Point at the National Assembly complex in Banjul.
Hon. Marong said already some of the promises he made are being fulfilled.
"Thank God I was able to fulfill the promise I made to women vendors at Latrikunda market that I will construct a modern safety tank for them at the market," he said. "I have almost completed the safety tank worth almost D120,000; it is at completion stage now."
The parliamentarian said that in fulfillment of his promise, he has also contributed immensely to the collection of waste at the market.
"I also make sure that I visit the market regularly and I do engage KMC to come and clear the waste from the market," he said.
"Just recently, I met with someone in the market and he told me that the level of waste collection in the market now has never been experienced for the past 15 years. He said they used to have a lot of wastes even in their houses but thank God this year that does not happen."
Hon. Marong said waste collection was part of his campaign promises to the vendors at Latrikunda market, "thank God I was able to achieve that".
Beyond the market, the Latrikunda Sabiji parliamentarian said he has engaged the government in the construction of the main feeder roads linking Churchills Town to Abuko, Latrikunda Sabiji to Sukuta, and Wellingara to Latrikunda Sabiji, which is under study and construction is expected to start soon.
Marong said he also has plans to create employment facilities for youth of his constituency by setting up a poultry product venture where a lot of youth can be engaged in poultry production.
On sport, he said it played a part in bringing peace in Serrekunda East football saga and he would continue engaging stakeholders as well as donors so they can improve the structure of the football field.
He thanked Talibeh Bensouda and Vision Development Foundation for supporting his initial efforts to improve the football field.
The parliamentarian said he has secured funding for the erection of five public taps in his constituency.
In the area of health and education, he said: "I am definitely in consultation with friends in Holland and Norway to see how best we can improve the health sector and education sectors in my constituency."
Read Other Articles In Article (Archive)