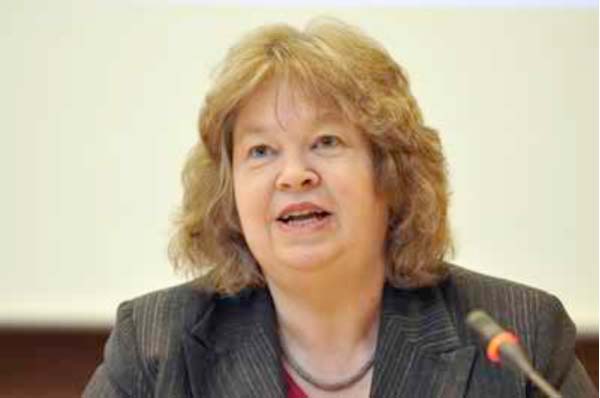 The new coalition government headed by President Adama Barrow has received a thumbs up as a sign of approval or rather encouragement by the European Union (EU) who now officially considers The Gambia, as an ''important partner'' - thus formally dismissing the contention of a ''tiny country with insignificant value to the outside world''.

Following the ousting of Yahya Jammeh from power via democratic elections, the EU now officially recognises The Gambia's important democratic achievement and progress.
Also reflecting on the country's return to ''democratic rule and respect for human dignity'', the EU is currently speaking with a positive voice as far as the country's affairs is concerned.
It also appreciates the country's ''calm and peaceful atmosphere; freedom of assembly; expression and association with a media free from formal censorship''.
The EU thus ''stands ready to support the reform agenda'' launched by President Barrow's government.
Even though such a statement is highlighted as a result of the elections conducted in the country, respected observers have concluded ''the notion that The Gambia is not worthy of intervention and less attractive to other partners especially the EU has now been officially established to be a myth''.
Jean Lambert, head of the European Parliament delegation who fully endorsed the EU preliminary statement on the country stressed that ''The Gambia has been through a historic moment with many things almost changing overnight''.
Lambert from the UK added: ''I would like to express my great respect to the IEC as well as to The Gambian citizens...''
The Gambian electoral body was also congratulated despite ''budgetary and time constraint delivered the elections in a commendable manner...despite a highly imperfect electoral framework inherited from the past regime, where the judiciary was systemically undermined and respect for regional and international standards for democratic elections was neglected...''
It could be recalled that the delegation invited from the EU also witnessed the election proceedings including the ''tabulation of results'' across the country. The invitation to deploy the ''first-ever fully fledged election observation mission is highly appreciated'' by the EU.
The delegation also observed that the proceeding was done in an ''orderly manner and staff efficiently facilitated voting''. The counting of ''ballot marbles proved to be swift and transparent''.
It added that the ''immediate announcement'' of aggregated results per constituency on ''national television and radio fostered transparency''.
Furthermore, the EU stressed that such action confirms the ''commitment of both sides to promoting democracy and deepening political and economic cooperation''.
The EU however outlines future improvement including ''large population discrepancies between electoral constituencies which violates the principle of equality of the vote; outdated voter register...''
Whatsoever, at the present moment, The Gambia has the full backing and support of the EU in its reform agenda amongst others. Thus several of its previous statements and concerns about the country and well-being of Gambians in terms of governance has been substituted and circulated among member states.
Read Other Articles In Article (Archive)