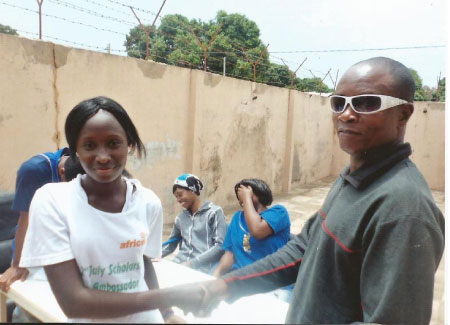 Lamin Institute of Professional Studies (LIPS) recently held its second edition of Debate and Quiz Competition at the school grounds in Lamin village.
The competition brought together students, teachers, parents and officials from the Ministry of Education.
The theme of the competition centred on 'whether or not husbands and wives should have equal rights in the house'.
The competition was held between two groups known as White and Blue houses. While the Blue House were in support of the motion, the White House were against it.
Speaking to the students, Daniel Osagie, director of LIPS, said it is an opportunity for the students to learn as well as to prepare themselves for the future. It would also create an avenue for students to build up their public speaking skills.
Princess H. Osagie, principal of the school, added that this would not have been possible had it not been the scholarship packages made available to the students at LIPS. She also urged Gambians from all walks of life to get their children enrolled at LIPS to receive sound education as well as benefit from the scholarship packages of the institute, especially for grade 12 students.
She advised the students to be very serious with their learning to build and lead successful lives.
Mr Mason, a lecturer at the institute, in his remarks on the occasion, said  the institute also wants to ensure that women are given the opportunity to express themselves at all times, since they are also strong and vibrant contributors to the growth and development of the house and the family.
At the end of the debate, the White House emerged the winner with 44 points, while the Blue House scored 32 points. Participants were also given prizes.
Read Other Articles In Article (Archive)