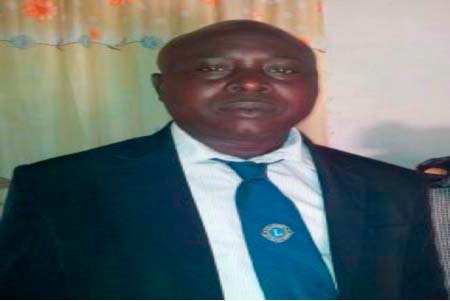 Lawyers representing Ebrima Solo Sandeng yesterday filed a habeas corpus against the Inspector General of Police (IGP), National Intelligence Agency (NIA), Commissioner of Prisons and the Attorney General (AG) to produce UDP's Ebrima Solo Sandeng.
When the case was called, senior counsel Gaye said he would leave counsel S.M. Tambadou to address the court.
State counsel Binjaji for the respondents said they wished to apply for a short adjournment, to enable them file their affidavit in opposition.
He said the reason was that the three agencies being sued in the court "are different government agencies", and they had problems in getting the officers in charge to respond to the affidavit in support.
He said the affidavit in opposition would be filed on 9 June 2016, in the morning.
In reply, counsel S.M. Tambadou said the application was dated 25 April 2016 and they believed that service of the motion was done more than 8 days ago.
He said the matter was adjourned from Tuesday with the agreement of the respondents, as such they were opposing to the application for adjournment.
However, the state counsel insisted that their application was based on the fact that the motion was served at AG Chambers on Monday at 5:30 p.m.
"We are not even sure if the 2nd and 3rd respondents were served; so we are applying for a short adjourned date," he said.
The trial judge overruled the defence objection, on the grounds that the respondent should be given chance to react to the affidavit in support.
Counsel Tambadou then asked the court to order for briefs to save time. The court then ordered for briefs, and each of them were given dates to file their briefs.
The case was then adjourned until 27 June 2016, for adoption of briefs. 
Read Other Articles In Article (Archive)