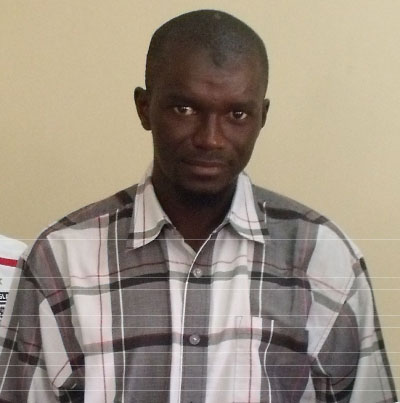 The annual Lamin Village Nooran Football Tournament regarded as one of the most fascinating winter tournaments throughout the country has reached its quarterfinal stage with eight teams making it to the quarterfinal.
The qualified teams however included Young Biko and JMFA U15 (group A), Outlaw Boys and KGH Sports (group B) and Bamba Dinka and Dutabaakoto (group C) whilst Lamin United and Join Boys emerged as best losers from the group stages. These are the teams that have advanced to the last eight or the quarterfinal proper.
Bamba Dinka, who played against Lamin United in the first quarterfinal on Friday 17 June 2011, qualified with the maximum points from the group stage (seven points from possible 9 with best goal difference and unbeaten record). They became the first team to progress to the semi-final with a 2-1 win at the expense of Lamin United.
Other games in the quarterfinal stage are scheduled to take centre stage tomorrow, when Outlaw Boys are expected to feature against JMFA U15 at Lamin Football Field.
On Friday KGH Sports Academy will rub shoulders with Join Boys Academy before another crucial quarterfinal match between Young Biko FC and Dutabaakoto on Saturday at the Lamin Football Field where all the matches are taking place at 5pm.
But the intensity of challenges, notably lack of financial difficulties, is the biggest restriction the committee continues to face.
The committee members therefore seized this opportunity to call on the philanthropist, NGO's, and individuals to come to their aid to maintain the annual running or staging of the competition.
It is against this backdrop that the committee under the dynamic and able leadership of its controller, Yahya Manneh, is embarking on a massive fundraising campaign intended to secure sponsorship for the league cup, which has never benefited from any sponsorship package since its inception in 2004.
Expenses of the whole tournament have been bankrolled by the committee, which requires a lot of sacrifices from its lead organiser, Yahya Manneh, the committee members said.
"We are definitely appealing to the entire nation to come to our aid so that we can maintain the tournament," says Yahya Manneh, who is of the strong belief that the tournament can only take a dramatic turn if the lucrative sponsors are available for the winners, runners-up and other prizes.
The tournament serves as a reproducing opportunity for young players as they exhibit their talents, as well as a scouting place for Nawettan teams.
Read Other Articles In Article (Archive)