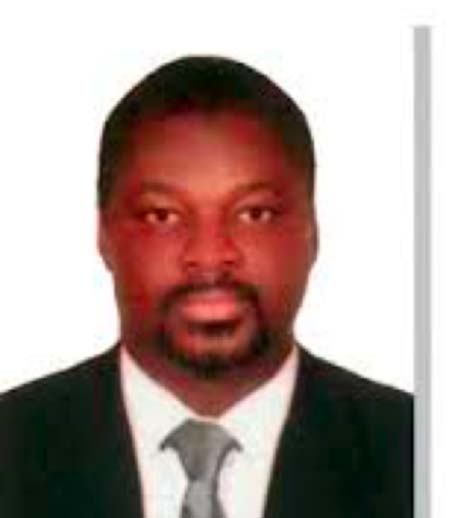 The candidature of Lamin Kaba Bajo, one of the three candidates to contest the 20th September 2014 Gambia Football Federation (GFF) Presidential election, was on Sunday 7th September 2014 launched with his manifesto and presentation of his executive team at a press conference held at the Independence Stadium Board Room.
Below is the full text:
PROFILE OF LAMIN KABA BAJO
Lamin Kaba Bajo is a seasoned diplomat and politician who has served The Gambia with distinction in several ministerial and diplomatic missions.
LaminKabaBajo attended Muslim High School and the University of Leicester, UK, where he graduated with a Master's Degree in Diplomatic Studies.
He joined the Gendarmerie in 1984 and rose up to the rank of a Captain and Commander of the then Presidential Guards Corps.
He has served in various positions within the Armed Forces before being appointed as the Minister of Interior and Member of the Armed Forces Ruling Council. He has also served as the Minister for Local Government and Lands, Religious Affairs, Foreign Affairs, Fisheries, Water Resources and National Assembly and Minister of Interior.
He served in 1997 as the Secretary of State (Minister) for Youth and Sports and also chaired the Zone 11 Sports Minister's Bureau in 1997/98.
Lamin Kaba Bajo is a seasoned diplomat who has served as Ambassador Extraordinary and Plenipotentiary to the Kingdom of Saudi Arabia, with Concurrent Accreditation to the Republics of Turkey, Iraq, Lebanon, Egypt, Iran, State of Kuwait, Sultanate of Oman, Kingdoms of Bahrain and Jordan, Ambassador to The Islamic Republic of Iran, Ambassador to the State of Qatar, - Ambassador to the Kingdom of Morocco with concurrent Accreditation to Tunisia and Cyprus.
As a result of his hard work and dedication to duty he has been awarded by the Gambian Armed Forces, the General Service Medal, the Long Service and Good Conduct Medal and the Distinguished Service Medal. He is awarded with the Great AL NOOT Award (Libyan Arab Jamahiriya), and the insignia of the Officer of the Republic of The Gambia (ORG).
Lamin Kaba Bajo is one of the founding members of New Town United Nawetan team in Brikama in1988 that has competed in the 3rd Division qualifiers but did not succeed in qualifying. New Town United were the champions of the 2013 BrikamaNawetan. He was also a member of the then Justice Football team in Brikama which has now transformed to a social club. In 2012, as The Gambia's Ambassador to Morocco, he initiated the camping of the Female Scorpions with no cost to Government or GFF (GFA) before travelling to the World Cup in Azerbaijan. 
Currently he is the President of KGI Football Club which is competing in the GFF second division league.
Lamin Kaba Bajo will bring to the job huge experience of distinguished professional service as a diplomat to the service of Gambian football.
VISION
"To develop and promote a healthy football community in The Gambia, stabilize and improve the financial and administrative infrastructure of Gambian football and ensure better cooperation between the GFF and football stakeholders, the Gambia  Government, CAF and FIFA"
MISSION
To unite, stabilize and sustain an upward trend in football development with key focus on qualifying Gambia for CAN and FIFA World Cup.
1.KEY ISSUES AFFECTING GAMBIAN FOOTBALL
i.          Weak relationship with key stakeholders;
ii.Poor governance and weak management of football
iii.Inadequate funding and sponsorship
iv.Lack of proper football structure
v.Lack of structured programmes to promote grass root football
vi.Inadequate capacity of technicians
vii.Poor and inadequate infrastructure
WAYS FORWARD TO ADDRESS THE KEY ISSUES AFFECTING GAMBIAN FOOTBALL UNDER LAMIN KABA BAJO
1.         To build a better relationship, trust and confidence with all stakeholders
i.          Football Family
ii.          The Government
iii.         CAF and FIFA
iv.         Clubs and Allied Associations
v.         Business Community
2.         FOOTBALL CALENDAR
To establish a synchronized Football Calendar that would permanently determine the beginning and closing of the football season. A well structured calendar would enable the GFF, Clubs and Nawetan centers to fit their programs and activities within the calendar. At the moment, the lack of a calendar hampers the administrative, technical and all aspects of football organization.
3.         TRAINING OF TECHNICIANS
To train a good number of technicians from 2015 - 2020i.e. coaches, referees, administrators and medical personnel to enable us meet the challenges ahead. Technicians definitely require high level training both in the country and abroad. Enhancing the capacity of the technicians will be a priority for the GFF as key factor in grass root development of football.
4.         GRASSROOT FOOTBALL
We will encourage, advocate and implement for more grass root football which will improve better competition, a better and expanded player pool for selection that will definitely increase and create better results.
A.         In collaboration with MOYS, MOBSE and the Schools Football Association, a national school football programme (Boys and Girls) i.e. Lower Basic, Upper Basic and Senior Secondary Schools will be implemented in all the 7 Regions;
B.         Youth football will be introduced to ensure and assist divisional clubs to have youth teams that will serve as a feeder to their senior teams;
C.         Academies -All the academies will be required to register with the GFF and be regulated;
D.         To scout young players (Europe, America, Africa etc) to add to the quality players pool of the country.
Such a well-structured youth football will immensely contribute to the nurturing of young players to pass through well-structured stages of development before reaching the 1st division. It will also address the football age problem and increase the quality pool of players for the national teams.
5.         WOMEN'S FOOTBALL
We would promote, support and assist the development of women's football with key focus on overcoming the social and cultural impediments that hinder the development of Women's football and participation and also ensure women occupy administrative and technical positions of all aspects of football.
6.         PLAYERS ASSOCIATION
We will ensure and assist in the establishment of the Players Association as enshrined in the Gambia Football Federation Constitution.
7.         LEAGUE FOOTBALL
i.          REGIONALLEAGUE
To ensure a functional, proper and sustainable Regional League in all the 7 Regions by 2016/17;
ii.          To ensure a very organize and competitive 1st division and 2nd division league (Male and Female).
8.         SPONSORSHIP
To ensure all programmes of the GFF are sponsored by making our football attractive and marketable.
9.         INFRASTRUCTURE
We would endeavour to develop a standard field in each of the Regions at once for a level playing field and equality.
I.          In collaboration with MOYS and GNOC to develop 2 football grounds during the period
II.          To transform the Technical Training Centre to a School of Excellence for the training and camping of national teams, technicians and foreign national teams and clubs.
GAMBIA FOOTBALL FEDERATION
TEAM – LAMIN KABA BAJO
Lamin Kaba Bajo – President – Grassroots Football Enthusiastic; Sportsman; Soldier; Politician; Cabinet Minister; Diplomat;
Born in Brikama West Coast Region in 1964. Kaba Played Football in school and help formed, mentored and managed many Grassroots Football teams in Brikama. An ardent supporter of the Scorpions particular the Female Scorpions Kaba, has lend a helping hand to all Gambian teams who visited Morocco during his tour of duty there a highlight of such support was the arrangement of the free camping of the U17 Female Scorpions on the way to the FIFA U17 world Cup in Azerbaijan. Kaba is the current President of KGI FC of Bakau. Kaba holds a Master's Degree in Diplomatic Studies from the University of Leicester UK. He is retired Captain of the Gambia Armed Forces and held many cabinet portfolios including the Minister of Youth and Sports (1997 -1998) during which he oversaw the organization of one of the most successful Zone Two football Championship as chairman of the LOC.
Abdoulie Star Jallow – 1st Vice President – Gambia National Team Captain; Founder of Gamtel FC; Professional Accountant & Auditor;
Born in BasseSantusu in 1954. Star Jallow was team captain from Crab Island School to Gambia National Team. Star Jallow has had a long career with the Senior National team (1972 – 1980). Known not only for his talent or leadership but his discipline both on and off the field. Star Jallow never received a red card in his career. A qualified and practicing Accountant and Auditor with star has a BA Hons in Accounting & Finance degree and worked in various capacities at Gamtel retiring this year as Director of Audit oversee for both Gamtel and Gamcel.
Ebou Faye – 2nd Vice President –
Born in Banjul and played football for Wesley Primary, Crab Island Secondary and Saint's Augustine's High School. He played in the second division at the age of 15 years for Kondorong before joining Blue Diamonds and Roots respectively. He played first division football for Wallidan, Roots, Hawks and played for Roda F C of Norway in the first division in 1991/92 season. Ebou coached the GPA F C from the third division to the second division. Ebou further coach GPA, Real De Banjul in the first division and Young Africans in the second division. Ebou has worked as a sports journalist for Radio 1 FM from 1994/96 and has a Diploma in Freelance Journalism. He has served as the Secretary General for the Gambia Coaching Association and is now the Secretary General of the Banjul Sports Committee. Ebou is currently the Team Manager of Banjul United and the General Manager of the Independence Stadium and Friendship Hotel. Ebou graduated from the South Bank University in England with a Master's Degree in Development Studies.  
Martin Gomez - 3rd Vice President – School & Grassroots Football Administrator; Sportsman; Teacher & school Principal; Leader; Founder of Saints FC;
Born in MbankamNuimi in the NBR but brought up in Banjul, Kuntaur and KomboLamin. Martin Gomez is one of the leading promoters of School &Grassroots Football in The Gambia. Martin is the President of the School Sports Association and Founder and President Saints FC, a 3rd Division Team in Banjul. Many people call him the new Father Gough of Gambian Football. Martin has been a teacher since 1982 and the current principal of Saint Augustine High school. He holds a Master's Degree in Education and Policy Studies from the University of Bristol UK.
Other Members of the Team are:
Alhagi Faye – Retired International referee
ModouJallow – Secretary General North Bank Region Football Association
Mam Lisa Camara – West Coast Region
Sainabou Cham (Jaye)- Female Football Association
Co-opted Member
Major Musa Jammeh – Armed Forces – FIFA Security Officer
Read Other Articles In Article (Archive)