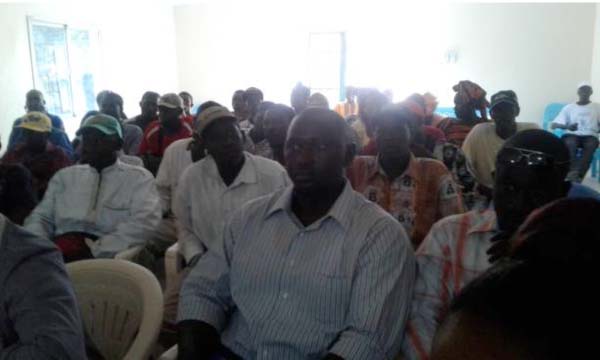 The Department of Labour under the Ministry of Trade, Industry, Regional Integration and Employment recently sensitised West Coast Region workers on occupational safety and health.

The day-training seminar held at the Governor's conference hall was themed: "protection of workers against work-related sickness, diseases and injury."
Speaking at the forum, Governor Aminata Sifai Hydara thanked officials of the department of Labour for the initiative, saying sensitization would help safeguard the welfare of employees and ensure safe work environments.
She stressed the need for participants to make best use of the knowledge gained.
The United Nations Volunteer (UNV) labour specialist at the department of Labour, Carla Nzowloe, commended the UNDP and the Government of The Gambia for funding the forum.
She said it came when the department discovered that there are problems and lots of industrial accidents being reported, which has made it necessary to sensitise workers in the country.
She said it is essential they get workers to think about occupational safety and health, especially those who operate in the private spheres, so as to continually get protected in the short and long term.
A major area of focus of the recently-held sensitisation sessions was treating the issue of the occupational safety and health.
The principal labour officer, Abdou Saidy, in his remarks on the occasion, noted that the employer has a responsibility to the worker and the worker has a responsibility to himself, saying they have the right to a safe and healthy workplace.
He said the employer must supply personal protective clothing and other safety equipment, and ensure compliance with requirements for its use, as well as correct all unsafe and unhealthy conditions found during inspection, among others.
Read Other Articles In Article (Archive)