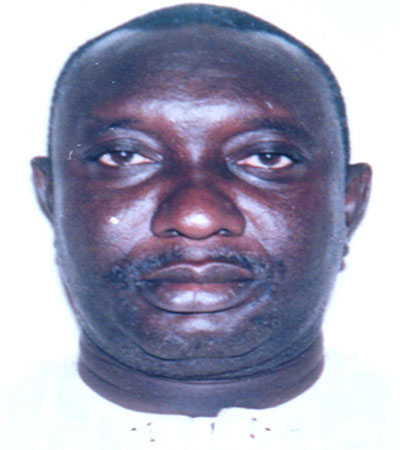 As part of its drive to bring development to its taxpayers, the chief Executive Officer of Kuntaur Area Council, Kebba A. M. Drammeh, recently presented a cheque for D240,000 to Gamworks.
The money was part of the council's counterpart contribution (10%) for the construction of new canteens in Kaur, Lower Saloum district CRR North.
According to CEO Drammeh, the area council is the least endowed council in terms of revenue base, but the contribution of new canteens in Kaur will help at least to boost revenue for the council.
Speaking earlier the Governor of CRR, Alh. Ganjie Touray, hailed the Kuntaur Area council for their efforts in complimenting government efforts in bringing development to the doorstep of its people. He added that despite the council being low on revenue it has been bringing a lot of development to its tax partners.
For his part, the Chairman of Kuntaur Area council, Mamat Mbye, spoke at length on the important roles played by the council. He said that the council doesn't only construct canteens but also embarks on other projects such as the provision of clean water, markets, feeder roads, support for Set Setal activities and school fees as well as many other projects.
According to the chairman, all these projects are funded by the council and the council depends on rates and taxes collected to implement any project that will benefit the taxpayers.
Mr. Mbye then appealed to the council's tax payers to pay on time in order to benefit from the positive work being carried out by the council and development projects of their own choosing.
Mr. Musa Samura, the vice-chairman of the council, also highlighted some of the achievements realised in recent years. He said that the council is there to facilitate any project because it takes a bottom up approach. He then called on all taxpayers to please pay their taxes without delay to enable the council to pay for the remaining projects it intends to embark on for the remainder of the year.
Read Other Articles In Article (Archive)