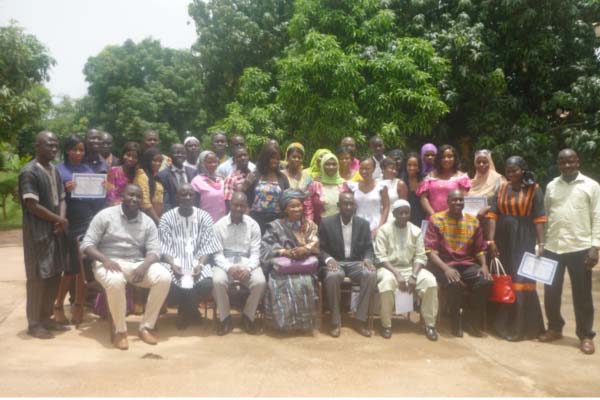 A month-long training for record personnel from across the Civil Service and parastatals ended on Tuesday at GTMI in Kanifing.

It was the 17th in-service training for records personnel organised by the National Records Service (NRS).
The 29 participants were trained on records management techniques and procedures from 19 July to 23 August, 2016 and were awarded certificates upon completion.
Speaking at the closing ceremony on behalf of the auditor general of The Gambia, Pa Majage Ndow said the amount of data organisations generate and store grow exponentially each year.
"Information has always been an organisation's central resource; without it, the modern organisation simply cannot function," he said.
Mr Ndow, however, pointed out that many organisations lack effective policies and procedures for systematic control of their recorded information.
"As a result, they keep some records too long, spend too much to store them, waste time looking for misplaced information, risk penalties for non-compliance with record keeping regulations, risk a public-relations nightmare, and fail to protect mission-critical information from harm," he said.
"The creation, storage, retrieval, use, and destruction (or permanent archival retention) of information of all types and in all media is an increasingly difficult challenge for business and government organisations," he added.
Ndow noted that despite the application of information technologies, "the mounting rise of paperwork requirements continues to accelerate".
He further explained that in today's volatile corporate environment, record management is not optional.
"In fact, records management works all day every day for every unit in those organisations that adopt a comprehensive records management programme," he affirmed.
Elizabeth Bahoum, director of National Records Service, urged participants to maintain the ethics of professional record keeping.
Abdou Bah, a PMO staff, said capacity building of civil servants is on top of PMO's agenda.
Juldeh Penda Sowe who delivered the vote of thanks on behalf of the participants commended all those who contributed to the success of "such an important the training".
Read Other Articles In Article (Archive)