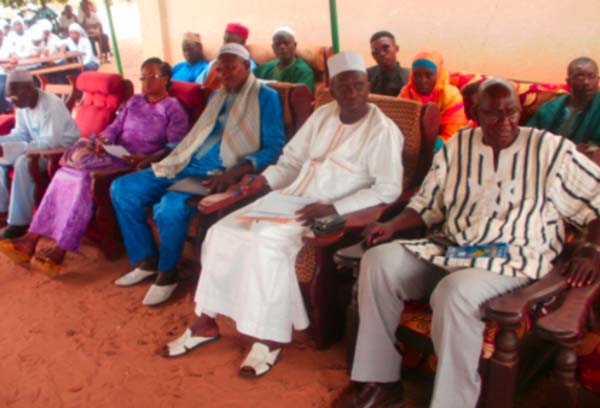 The director of Science and Technology at the Ministry of Basic and Secondary Education in Banjul, Adama Jimba Jobe, has underscored the importance the ministry attaches to the role of parents in education.
Jobe was speaking last Thursday as guest speaker at the 12th graduation speech and prize-giving ceremony of Kuntair senior secondary school in the North Bank Region.
Parents are fundamental in the management of schools, and to the attainment of quality teaching and learning, Jobe told his audience.
The director lauded the efforts of the school management committee and school administration, for promoting the active participation of parents to enhance effective learning and teaching.
Parent's participation would create an effective learning environment, and complement the efforts of MoBSE in the quest for quality education, he said.
Omar J. Ndure, the chairperson of Kuntair school board of governors, thanked all for boosting the education standard of students.
He said the board was committed to quality teaching and learning, and improved academic performance in the school.
The board chair called on parents and students to be vigilant in promoting high performance, and hailed the school management committee for their steadfastness and commitment.
Manding Ceesay, principal of the school, noted that low enrolment and poor performance over the years remain a challenge.
He said a study tour and parents' day organized by the school are all geared toward learn, and to share experiences on improving skills and knowledge.
Principal Ceesay asserted that every effort is made to win the confidence of parents to enroll students with good grades, citing the signing of a memorandum of understanding with basic cycle schools in Jokadou district to boost academic standards.
He thanked MoBSE for the invaluable support to the school.
The major challenges faced by the school include the untimely payment of school and study fees, lack of a science laboratory, limited revenue generated locally, late payment of girls' trust fund, skin bleaching and use of mobile phones by girls during sessions, and inadequate supply of textbooks, he said.
Ceesay called on parents to support the school by providing learning materials for children, and to attend parents-day meetings.
He thanked the staff for their support towards attaining quality teaching and learning.
Momodou Keita, the outgoing head-boy, thanked the teachers and school management.
Read Other Articles In Article (Archive)