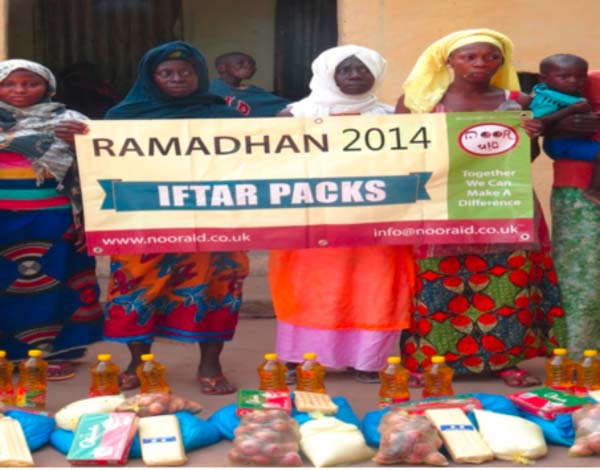 Aid a UK-based charity recently ended a weeklong distribution of foodstuff to thousands of households in Wellingara village and its environs, reportedly worth several million dalasis, as part of their annual Ramadan Iftar package in The Gambia.
The donated foodstuff included bags of rice, sugar, vegetable oil, candles, onions, tea bags, among others.
The exercise was held at the residence of Ousman Jammeh, the coordinator of Noor Aid Gambia chapter.
The team engaged in the exercise also visited the charity's project sites, including mosques and water supply projects within the area.
Jammeh said the organization is a charity which provides relief aid and support to the poor and needy in African communities and in Asia, in order to alleviate poverty among rural and peri-urban dwellers.
According to officials, Noor Aid started as a family charity in The Gambia over a decade ago, with the purpose of helping the needy by constructing mosques, digging wells, provide school scholarships and also Iftar for Muslims during Ramadan.
In an interview with Hashim Bharucha, the chairman of Noor Aid, he said the organization made many interventions in the past, citing the donation of a container of books to the Gambia Supreme Islamic Council, to improve and promote learning in The Gambia.
"Sustainability is key to attain our development goals, and education is the only thing that can make it a reality," he stated.
The charity has just completed 20 mosque projects and more than 170 wells, which are all operational.
"We have been doing this for the past years for the local people, thanks to the people of UK," he said.
Isatou Touray, a beneficiary, commended Noor Aid for their support to the Gambian people in the month of Ramadan.
Read Other Articles In Article (Archive)