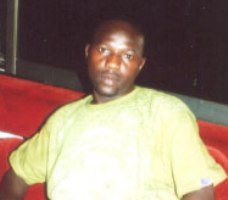 Musa P. Manneh, sports manager at the Kanifing Municipal Council (KMC), has declared his intention to become the next president of the Gambia Athletics Association.
The young sports man publicly revealed his interest for the GAA presidency at a press conference he convened at Serrekunda East Mini-stadium at the weekend.
The 37-year-old promising sports icon has voiced out his desire to fill the GAA presidential top post which has been empty following the retirement of former president Evans, who is understood to have been resident in the US.
Speaking to assembled reporters at a recent press conference, Manneh, who made no secret of his desire to contest for the GAA presidency, said: "Part of my plans when I become the GAA president is to rejuvenate the executive of the GAA, who still maintains allegiance to the same executive at the helm since 1960."
The other presidential plans Manneh underlined include the sanitization of the operation of the GAA and ensuring transparency, equity and good governance of the executive, decentralization of school athletics to ensure proper participation in national and international events, ensuring that all the regions in The Gambia are fully represented in the association to give it a national character, creating, promoting and facilitating training programmes for athletes, coaches and administrators both at home and abroad, to develop grassroots athletics nationwide.
Manneh, also a student athlete, is determined to forge a great relationship with other disciplines home and abroad in his quest to fully equip the Gambia Athletics Association if he is voted as the president.
He also used the press conference opportunity to dismiss what he called mere allegations of taking bribe in a bid to fight against the GAA secretary general, Alhaji Dodou Capi Joof.
He said: "My desire is to work hand in glove with the GAA secretary general to help raise the profile of athletics in the country because Capi has done what no one did for athletics in this country."
Manneh, who spent more than 10 years as a sports manager with KMC, is also the secretary general of OlympAfrica Centre, Serrekunda East.
He also formed part of the current executive committee members of the Gambia Athletics Association a position he has been occupying since 2006.
Manneh will know his fate when delegates go to the polls later this month to elect the next president of the association.
Read Other Articles In Article (Archive)