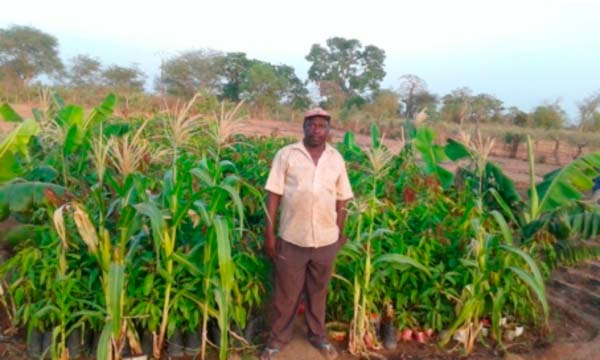 The quest to attain food self-sufficiency and the restoration of lost forest cover is gaining momentum in rural Gambia.

There are some farmers who are committed to the propagation of tree nurseries of different species to mitigate the effects of climate change by empowering communities to plant more trees on the farmland and on community woodlots.
A renowned farmer, Jammeh Kunda, from Central Baddibou has called on the department of agriculture to support farmers in capacity development and farm inputs to enhance the adoption of best agricultural practices to boost food production and productivity. Jammeh Kunda has extensive experience in horticulture agro-forestry and rice cultivation.
Lamin Kinteh, the farm manager of Kinteh Jula Garden Project, recently showcased his works in complementing in an 8 hectare garden, complimenting government efforts to attain food security and sustainable development.
Mr Kinteh appealed to the department of agriculture and NGO's to support him with an adequate water supply, fencing materials, improved seed, fertilizer and the marketing of farm produce.
Commenting on rice production, Kinteh noted, with deep appreciation, the involvement of men in rice cultivation to address household food security.
He called on the people of Badibou to be vigilant and plant trees on farmland and to establish individual and community woodlots to address deforestation and contribute to the restoration of forest cover.
"The high cost of generators for pumping water from boreholes remains a great challenge to Kinteh Jula Garden Project and I call on agricultural projects to come our aid, to enable us to increase food production," he said.
Lamin Kinteh can be reached on 9700481/7748390 for detailed information about the garden project.
Read Other Articles In Article (Archive)