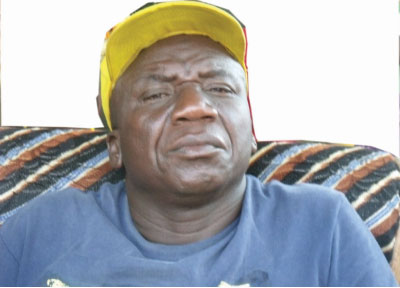 The youth leader of the main opposition United Democratic Party (UDP) has vowed not to ever surrender as an opposition militant, stating that he is even stronger being a member of the opposition.
Dodou Kasa Jatta, long time ruling APRC party critic, told The Point in an interview yesterday that people should forget about him quitting the opposition.
"I am more stronger today than ever before, and will remain an opposition member forever," Jatta asserted.
A native of Bakau, Jatta is of the view that Bakau, known for its style of politics will remain an opposition stronghold despite the fact that the ruling APRC swept the polls there during the last presidential election.
"Bakau is an opposition stronghold since the PPP regime, and up to date the people of Bakau are dead UDP supporters. Politics is about experiences, is about challenges, and we in the opposition know this very well," he added.
The people of Bakau, he said, are still where they were during the PPP regime.
"They (Bakau) are with UDP because they believe that it is only the UDP that can effect change in this country," Jatta further stated.
Quizzed as to whether the defection of Rambo Jatta, a former UDP strongman now with the APRC, will not pose any threat to UDP's chances in Bakau ahead of the forthcoming parliamentary polls, Jatta dismissed the suggestion, noting that the UDP will continue to fight for the country.
"I bet the APRC will not win again in Bakau; come next month's parliamentary polls, we will defeat the APRC, believe in me," Jatta told this reporter.
On the UDP's preparations ahead of the parliamentary polls, Kasa Jatta said UDP will be going all out to contest so as not to allow the APRC take all the seats in the National Assembly.
"If we do not contest the coming polls, what happened in 2002 will happen again; the APRC will win all the seats in the parliament, but we hope that will not happen because we have learnt the consequences and the lesson for such a thing," he noted.
On whether he has plans to seek the people's mandate in Bakau, Jatta responded: "I am not too sure whether I will contest myself, but any candidate chosen by the UDP will surely win."
"We will always face the challenge, and surely we will win," Jatta further stated.
Concluding, Jatta called for a violence-free election, urging all political parties to exercise restraint during the Elections as Gambians are peace-loving.
Read Other Articles In Article (Archive)