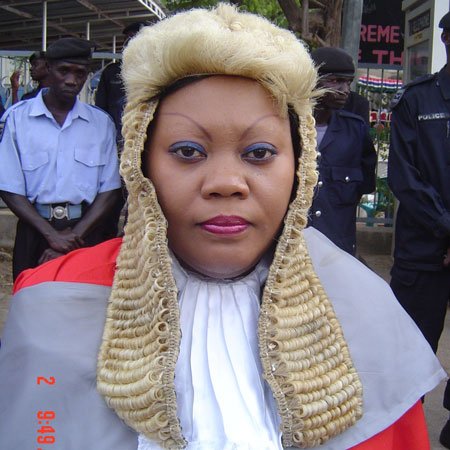 Barely five weeks after he was appointed as the new Chief Justice of The Gambia, Justice Joseph Wowo has been fired, a media release from the presidency announced on Friday.
The presidency announced that President Yahya Jammeh acting under the provisions of the Constitution of the Republic and in consultation with the Judicial Service Commission, decided to remove Justice Wowo from his appointment.
Justice Wowo, according to the presidency, is now replaced by Justice Mabel Yamoa Agyemeng. A Ghanaian national, Justice Agyemeng is an expert Appeal Court judge from the Commonwealth Secretariat.
Since she was called to the Ghanaian Bar in 1987 and the Ghanaian Bench soon after, she has served in the judiciaries of the governments of Ghana, The Gambia and Swaziland.
She began working for the Commonwealth Secretariat in 2004, first being sent to The Gambia where she spent four years as a High Court judge, and then to Swaziland in a similar capacity.
She was appointed to the High Court of Swaziland in October 2008 for a two-year assignment to help strengthen the judiciary and deliver fast, expert judgments on cases.
Her previous assignment, to The Gambia from September 2004 to 2008, saw her sitting as a High Court judge. Here she was so successful that the Justice Ministry asked her to serve for an additional year in the country's Court of Appeal.
However, she declined the offer in favour of an assignment in Swaziland, so that she could further broaden her experience.
According to records, Justice Mabel Agyemang, who served in the land and civil division, Commercial division and Criminal division completed about 365 files during her four-year tenure in The Gambia as a High Court judge.
Prior to her appointment s Chief Justice of The Gambia, Justice Agyemang was serving as a member of the Gambia Court of Appeal.
Read Other Articles In Article (Archive)