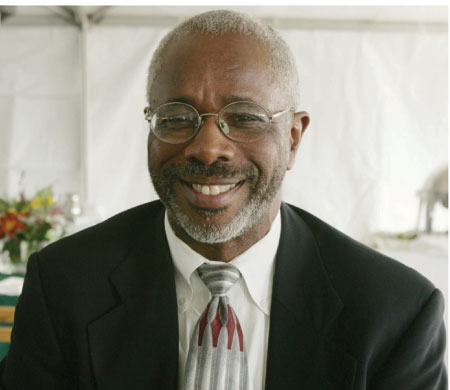 Veteran African-American journalist and writer, Herb Frazier, has underscored the significant role journalists the world over play in ensuring that elections are free and fair.
Mr. Frazier is an international media consultant, a former correspondent and editor for several U.S. newspapers, including the Charleston (SC) Post and Courier, and a former Knight International Journalism Fellow.
He was the lead consultant in the just-concluded four-day training for Gambian media practitioners on election reporting, and spoke in an interview with this reporter.
"Journalists have a role to play in ensuring elections are free and fair," he opined.
Commenting on the ICFJ training workshop on election reporting for Gambian journalists, the US-based journalist underscored its importance, noting that it is important for journalists to uphold the fundamentals of good journalism, fairness, balance, impartiality, which he added are vital in ensuring that voters have correct information before going to the polls.
A former Journalism Fellow at the University of Michigan and founding president of the South Carolina Coastal Association of Black Journalists, Frazier further stated that journalists should not in any way support any political party during elections.
"Journalists should be independent, and state only the fact, representing each candidate's position in very fair; balance; and accurate manner," he noted.
Frazier called on Gambian journalists to maintain objectivity and professionalism as their guiding principles.
He also urged them to be focused on the fundamentals of good journalism, adding that a good journalist is one who, among others, wins the trust of the people, keeps an open mind and listens to both sides.
Frazier, who also reports and edit for many US newspapers, said he saw a bright future for Gambians journalists as they are young and committed to the profession, despite working in a difficult environment.
Read Other Articles In Article (Archive)