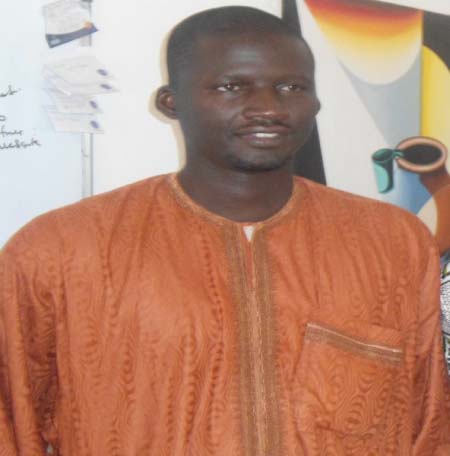 The Chief Executive Officer and Managing Tutor of Jollof Tutors Training Institute has revealed plans for his institute to provide training for non-governmental organisations and small and medium-scale enterprises in 2012.
This would minimize the cost NGOs incur to get their staff to undergo overseas specialised trainings, he said.
Alagie Mamading Kurang was speaking in an interview with this reporter recently at his office on Kairaba Avenue.
According to him, plans are at advanced stage at offering short courses on specialised training needs of the NGO workers.
Mr Kurang said: "For 2012 we are building upon experience we had in 2011 that there is need for specialised training for medium-sized as well as NGOs. Our experience was when we completed the training for more than 25 NGOs in the country that participated at different levels.
"We have been in dialogue with some members of small and medium enterprises in the business sector and Jollof is preparing for this 2012 to offer wide range of courses that cater for the training needs of small and medium enterprises and NGOs."
He noted that Jollof Tutors is an innovative training institution. "We think that by technology we can reach out to more people," CEO Kurang said.
He further revealed that they have experimented with video technology and produced video lectures, which they have put on the internet.
He continued: "We realised that thousands of people not only in The Gambia but in places like Liberia and Sierra Leone are actually accessing our web video through web technology; so this is something we are just experimenting. And this is something we are looking forward to in 2012 to make more accessible and educative as one of our major projects."
The objective of the training, he said, is to build and improve the capacity of small and medium enterprises and NGO community, which will be cost-effective.
These organisations, he says, are spending lots of money in bringing in international experts from abroad to train their staff or send them abroad for training in specialised courses.
"We have made an assessment in which we realised that a lot of these specialized skills can actually be done here," Mr Kurang noted. "We have experimented it successfully and believe that we can do it here because we at Jollof Tutors have the infrastructure and resource persons to do it."
The Tutors CEO said they would also make a training needs assessment once a training gap is indentified and will develop a training course that will meet those needs.
They have been in the education industry for nine years, he said, adding that the past years have witnessed some achievements and challenges for them.
He reaffirmed his institution's commitment to advancing technology in the country and to bringing young people in the country to experiment technology.
Read Other Articles In Article (Archive)