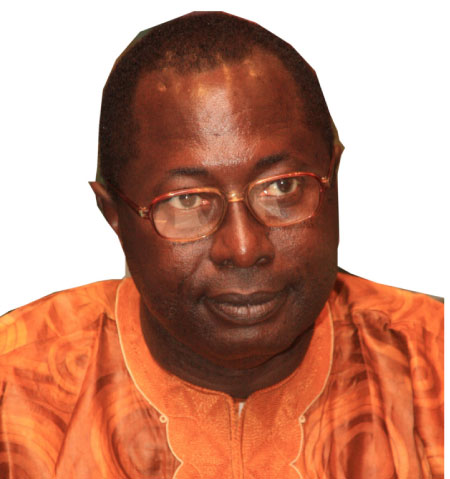 Justice Emmanuel Admadi of the Special Criminal Court in Banjul Monday sent the case file of the jailed former Attorney General and Minister of Justice, Lamin AMS Jobarteh, to the office of the Chief Justice for reassignment.
Jobarteh faces an eleven-count charge which included abuse of office, wrongfully retaking possession of land from person who obtained possession by writ of court, economic crime, giving false information to a public officer, forcible entry, operating business without a license, among others.
Monday's development followed the application made by defence counsel BS Touray, who told the court that the presiding judge had presided over the civil suit of the case at the Brikama High Court.
He added that the charge before the court would lead to the writ of execution, which was issued by the presiding judge after delivering judgment on the suit.
Counsel urged the court to honourably decline jurisdiction, on the grounds that the judge had presided over the civil suit, further stating that there was no issue of bias at all.
Counsel added that the issue at hand was not one of prejudice, and that the defence did not object to amendment of the first three counts of the charge.
The DPP, in response, said counsel did not doubt the integrity of the court; had shown confidence in the trial judge, and there was no fear of bias.
He added that the application should come only when there was a likelihood of bias, and urged the court to disallow the application.
In his ruling, the trial judge declined jurisdiction as requested by the defence counsel, and sent the case file to the office of the Chief Justice for reassignment.
However, the three amended counts were read to the accused person, and he denied them all.
Jobarteh is already serving a two-year jailed term after being convicted twice by the special criminal court division of the high court in Banjul.
He was recently arraigned on new charges, which included three counts of abuse of office and two counts of forcible entry, at the high court before Justice M. Abdoulahi.
Jobarteh is also on trial at the Banjul Magistrates' Court on charges of "abuse of office and destroying evidence".
Read Other Articles In Article (Archive)