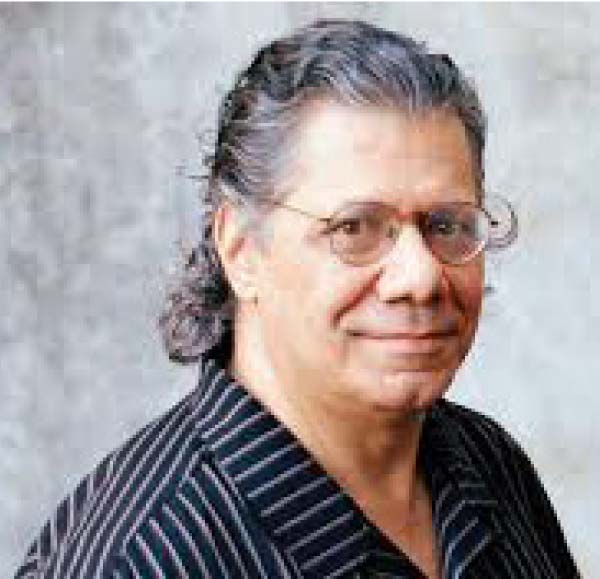 Although Jazz music was created by African Americans in the southern part of the United States, it was not always popular and black musicians had a rough time developing the music until they moved north to Chicago and New York where they could play with diverse musicians to diverse crowds.

The development of the music was also helped by the advent of radio and the proliferation of jazz clubs across the United States, but more importantly by the fact that more black musicians were now able to play in white-owned venues in the north where they would meet their fellow musicians who were at times of Italian origin, Irish origin, Spanish origin etc.
Music is a natural phenomenon and its values are universal. Jazz music is the umbrella that covers all the different shades of music and is able to blend all our musical experiences through improvisation and respect for individual musicianship. It is all encompassing, very free and very democratic.
There are many notable white jazz musicians from the early days of jazz to the present and we will feature more of them as we continue this exercise on jazz education. Our feature this week is about a jazz musician that is of Italian and Spanish descent. His father was a jazz trumpeter who led a Dixieland band in the Boston area in the 1930's and 40's; hence, he was surrounded by jazz music during his childhood and was greatly influenced by the music of Dizzy Gillespie, Charlie Parker, Bud Powell, Horace Silver and Lester Young.
His birth name is Armando Anthony Corea, but he is commonly known as Chick Corea. He was born in Chelsea, Massachusetts, USA on June 11th 1941. His father introduced him to the piano at the age of four and he developed his piano skills by exploring music on his own, until he was eight when he started taking piano lessons from a concert pianist called Salvatore Sullo.
As a student of Sullo, he was introduced to classical music, which helped spark his interest in musical composition. He spent several years performing with local groups in the Chelsea area, but later moved to New York where he studied music at Columbia University and Julliard School of Music. He found the academic aspect of music boring and disappointing and quit school to pursue a professional career in music.
Chick got his first major professional job with Cab Calloway who at that time, (60's) was playing with trumpeter Blue Mitchell and Latin music greats such as Mongo Santamaria, Willie Bobo and Herbie Mann. While working with Blue Mitchell's quintet, he composed and recorded his first song called 'Chick's tune', which highlighted his leanings towards Latin and swing rhythms. He recorded his first album as a leader in 1966 entitled 'Tones for Joan's Bones ' and in 1968 he released another album called ' Now he sings, Now he sobs ' with Roy Haynes on drums and Miroslav Vitous on bass.
In 1967 Chick appeared as a sideman with Stan Getz on Getz's album – 'Sweet Rain'. He was greatly influenced by bebop and had strong attraction towards avant–garde jazz. He was a member of Miles Davis's band in the 60's and participated in the birth of the electric jazz- fusion movement. However, he has been versatile and always willing to operate as a free agent, exploring different avenues of music making throughout his career.
While working with the Miles Davis Band, he appeared on landmark albums such as ' Filles de Kilimanjaro ', ' In a Silent Way ' and ' Bitches Brew '. He appeared on a series of Miles's albums including ' Black Beauty', ' Live at the Filmore West ' and ' Live at the Filmore East '. Chick also toured extensively with this band which had Steven Grossman on tenor sax, Keith Jarrett on additional electric piano and organ, Jack DeJohnette on drums, Dave Holland on bass, Airto Moriera on percussion and Miles on trumpet.
He left Miles's band in 1970-71 with Dave Holland and together they formed a new group called – 'Circle ', playing the brand of jazz known as Free Jazz. He would later go on his own to explore new horizons. He was known for his exceptional solo performance and would at times reach into the body of the piano and pluck the strings creating a unique sound. Around the same time, Chick was making a switch from avant-garde jazz to a crossover jazz fusion that incorporated Latin jazz elements. In 1971 he founded the band – Return To Forever.
This group concentrated on electrical instrumentation and drew more on Brazilian and Spanish-American musical styles. In 1972, while still working with his band – Return To Forever, he put together another group of musicians for Stan Getz, featuring Stanley Clarke on bass, Tony Williams on drums, Corea himself on piano, and they recorded the album – 'Captain Marvel' under Getz's name.
Corea's band 'Return to forever', stayed active and recorded together until in 1977when it was disbanded and he then focused on solo projects. Among his musical compositions, the song 'Spain' is considered the most popular piece. In 1992 he did a collaborative piano and voice-as-instrument with Bobby McFerrin. Earlier in1976 he released 'My Spanish Heart' which had Latin American musical influence and featured electric violinist Jean-Luc Ponty. In the 70's, Corea also worked occasionally with vibraphonist Gary Burton with whom he recorded several duet albums including the 1972 release – Crystal Silence. Later towards the end of the 70's he did a series of concerts and two albums with Herbie Hancock.
In 2007, he recorded another duet album, this time with Banjoist Bela Fleck. The album was called 'The Enchantment' and Chick toured extensively behind this album. In 2008, he collaborated with Japanese pianist Hiromi Uehara and recorded a live album entitled – Duet (Chick Corea and Hiromi). In his endless search for musical variety, he formed other bands, which included – The Electric Band, The Akoustic Band and the Band – ORIGIN. The Akoustic Band was a turn back to traditional jazz and earlier in 1989, they released a self-titled album featuring John Patitucci on bass and Dave Weck on drums.
In recent years, Corea has shown rising interest in classical music and composed a few piano concertos. In 2008, Return to Forever came back together for a world tour. The band consisted of Corea on keyboards, Stanley Clark on bass, Leny White on drums and Al DiMeola on guitar. They also toured extensively and recorded re-releases of earlier songs on a compilation album entitled – Return to Forever: The Anthology.
Chick Corea is still around writing songs and occasionally playing the music he love-JAZZ. We hope you are enjoying reading about jazz as much as I enjoy sharing with you the little I know.
This article is in memory of my friend Mr. George Christensen as we celebrate the one year anniversary of his passing. He was an exceptional human being and a jazz enthusiast.
Read Other Articles In Article (Archive)