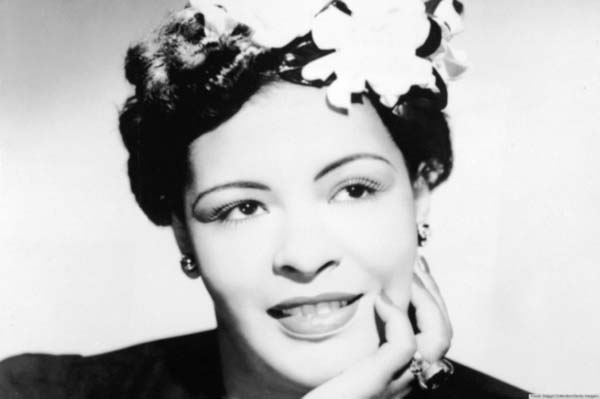 Back in 2009 when we began writing this column under the caption "Jazz Extra" in another newspaper, we indicated that we were inspired among other things by the election of Barack Obama as the first African American President of the USA. We also said at the time, that his election was the highlight and hallmark of the culmination of contributions by African Americans to the rich history of the United States. President Obama's success is the result of the steady but at times turbulent growth of American democracy, and one of the cultural foundations of this democracy is Jazz.

Now that we are at the twilight of President Obama's term in office, it is significant to mention that the growth of jazz is synonymous to the growth of American democracy. Jazz became America's most effective export in the early 1900s and played an important role for American diplomacy during the cold war. It has been part of the White House for various Presidents, as Duke Ellington performed there during the presidency of Richard Nixon, and Wynton Marsalis also performed there with President Clinton playing saxophone.
President Obama has told Rolling Stones Magazine that he keeps the music of John Coltrane among others in his iPod, and President Bush once said that the story of jazz mirrors the story of the American nation. Jazz musicians indeed played a key role as cultural ambassadors during the cold war and still continue to promote the values and virtues of the American experience.
It is said that the essence of jazz is the same as that of democracy, because it offers "the greatest amount of individual freedom consistent with a healthy community". Jazz is democracy in sound through endless repetition, as each musician is allowed extraordinary liberty during solo, and is then expected to conscientiously back up the other musicians in turn. Jazz has been described as democracy in sonic motion, for in it; one can see, hear and experience concepts that are fundamental to democracy. In fact, as we earlier noted in another piece, the study of jazz is now being used as a metaphor to teach the tenets of American democracy in elementary schools. Hence, the story of jazz is now not only historical and entertaining, it has also become pedagogical. Comparison of jazz to democracy is now a project in the U.S.A., and it is gaining momentum.
Meanwhile, let us return to our focus on women in jazz and continue with a portrait of one of the most intriguing jazz personalities of her time. She was
born Eleanora Fagan on April 7th 1915 in Philadelphia, Pennsylvania, USA. Her occupation was that of jazz singer-song writer, with a vocal style that was greatly influenced by jazz instrumentalists. She was more of a singer than a songwriter, consequently, she co-wrote only a few songs during her career, but a few of them became jazz standards. Billie Holiday had a difficult childhood which followed her into adulthood until her death in 1959. Her mother's name was Sadie Fagan and her father was Clarence Holiday, a local musician. They never married, nor lived together and when Eleanora was born, her mother (Sadie) arranged for the child to stay with her half-sister who lived in Baltimore. Eleanora suffered from the absence of her mother for most of her early life and would get involved in truancy and other activities which resulted in her being taken to juvenile court when she was not even ten years old. By the age of eleven, Eleanora had dropped out of school, and was working long hours at her mother's restaurant.
In 1926 Eleanor was a victim of rape by a neighbor. The neighbor was arrested and Eleanora was placed under protective custody. She was released in 1927 and together with her mother; they began working for a madam. It was during this period when she first heard of the music of Louis Armstrong and Bessie Smith. In 1929, Eleanora took the pseudonym "Billie" from an actress she admired, and Holiday from her father Clarence. She started performing at clubs and teamed up with a tenor saxophone player called Kenneth Hollan. They stayed together from 1929 to 1931 working clubs in the New York area, and by the end of 1932 at the age of seventeen, Billie was performing full time at a club called Covans on West 132nd Street in Harlem. While working at Covans, a producer called John Hammond heard Billie sing for the first time, and was so impressed, that he arranged for her to make her recording debut with Benny Goodman in 1933. She was only eighteen years old at the time, but succeeded in singing two songs "Your mother's son-in-law" and "Riffin the Scoth" which became her first major hit selling 50,000 copies at that time.
In 1935, Billie returned to the studio with Goodman and a group led by pianist Terry Wilson. She was signed to Brunswick Records by John Hammond and with Wilson; she took traditional pop tunes such as "twenty-four hours a day" and "Yankee Doodle never went to Town" and turned them into jazz classics. By now, Billie was in her twenties; she also worked closely with saxophonist Lester Young with whom there was special rapport. It was Young who called her "Lady Day" while she referred to him as "Prez". In 1937, Billie played at the Clark Monroe Uptown House for three months and had brief stints as a big band vocalist with Count Basie and Artie Shaw. This made her among the first black women to work with a white orchestra which was a rarity at that time. In 1938, she recorded a single "I'm gonna lock my heart" which became a hit and set the stage for more success.
Billie's contract with Brunswick Records was short lived and she went on to do some recordings with Columbia Records while continuing to play the club circuit. It was during this period that she met Barney Josephson, proprietor of Café Society which was an integrated night club in Greenwich Village, in downtown New York City. Barney would later introduce Billie to a song called "Strange Fruit" which was based on a poem written by Abel Meeropol, a Jewish School Teacher from the Bronx. The poem was about lynching and described the hanging of black bodies from trees as 'Strange Fruits'. It was a controversial song, and Billie was reluctant to play it, but she was eventually convinced by Barney and she played it at the Café Society in 1939. The subject matter of the song was too sensitive, and Columbia Records decided not to record it, so in 1939, a producer called Milt Gabler agreed to record it on his Commodore label. The song would remain in Billie's repertoire for the rest of her career and her popularity took a huge jump after the release of the record. In 1944, she returned to the studio and recorded some of the songs she made with Terry Wilson in the 30's. She also recorded a version of the famous song 'Embraceable You' which would later be inducted into the Grammy Hall of Fame in 2005.
Billie was becoming relatively successful and would use some of the money earned while touring with bands, to assist her mother in the restaurant business. One day, Holiday needed money and went to the restaurant for some cash, her mother refused and Billie stormed out of the restaurant hollering "God bless the child that's got his own". With the help of a pianist called Arthur Herzog, the two wrote a song based on the line "God Bless the Child". The song was recorded and it became her most popular record. In 1976, it was added to the Grammy Hall of Fame. Still working with Gabler, Billie moved to Decca Records and recorded another hit song "Lover Man". While with Decca, she recorded three more songs: "That Ole Devil called Love", "Big Stuff" and "Don't Explain", a song she wrote after seeing lipstick on her husband's shirt collar. In 1946, she recorded "Good Morning Headache" one of her most critically acclaimed songs and also co-starred with Louis Armstrong in the film 'New Orleans'. This experience was not a happy one and Billie was not pleased of the role she was asked to play.However, she recorded some of the songs for the soundtrack and made a surprise appearance at Louis Armstrong's Carnegie Hall concert which was intended to promote the film.
Holiday was addicted to drugs and this was becoming a growing problem for her work. In 1947, she was arrested for possession of narcotics in her New York apartment. She was tried, convicted and sent to jail. In 1948, she was released for good behavior and soon after her release; she performed a comeback concert at Carnegie Hall which was sold out before the show. Later that year, she would appear in the Broadway production; "Holiday on Broadway". In that same year, Billie recorded Gershwin's "I love you Porgy"which was very popular at the time. The song was heard by upcoming Nina Simone who recorded it later in 1958 and it became Nina's only top 40 hit in America. In 1950, Holiday appeared in a short film with Count Basie and his sextet, and sang "God Bless the Child "on the set. By now, her drug abuse and drinking coupled with abusive relationships with men was causing her health to deteriorate. In 1957, she married Louis McKay (a mafia enforcer), who in spite of being abusive as the previous men in her life, did try to get her off drugs. Her autobiography "Lady Sings the Blues" was written and published the previous year and she released an album with the same title to accompany the book. During this period, she also toured Europe with a band as part of a Leonard Feather package. Her last recording was done in 1959 with MGM Records which was released under the title, "Last Recordings".
In the same year, Holiday was taken to Metropolitan hospital in New York suffering from liver and heart disease. While being taken to the hospital, she was again arrested for drug possession as she lay dying on her hospital bed. She died on July 17th 1959, dead broke with 70 cents in the bank and 750 dollars wrapped in 50 dollar bills hidden on her body.
Billie Holiday's life was one of extreme circumstances that were full of intrigue and tough challenges.
Read Other Articles In Article (Archive)