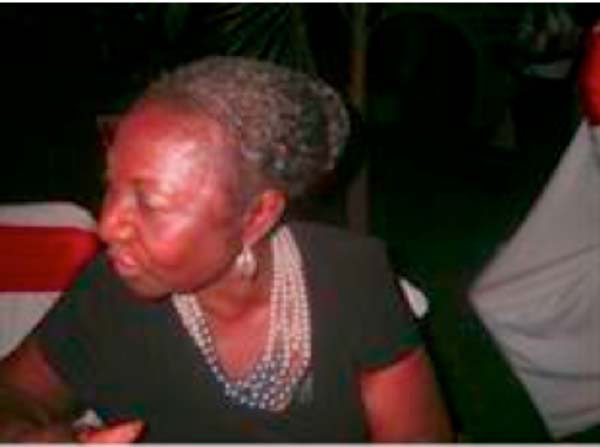 Janet Badjan-Young, Artistic director of Ebunjan Theatre Troupe recently launched a book entitled: "Back Way."

The launching which was held at the Ebunjan Theatre House in Kanifing was attended by senior government officials and other organisations in the country.
The book seeks to discourage youths from going through the 'back way' and expose them to the negative implication it has.
Speaking to journalists at the launching ground, Janet Badjan-Young, Artistic director of Ebunjan Theatre and also the Chairperson for Ebunja Theatre Performing Artistic Association, said the book was about illegal immigration to Europe called the 'back way', a desperate route to Babylon.
According to Madam Young, this was a very topical issue at the moment, hence it was a good idea to have it done as a play so that when young Gambians decide to leave The Gambia to cross over to Europe they would know the dangers that they would be encounter.
"I have interviewed a quite a number of them who have gone through the 'back way'; how they went, how they felt, the troubles they had and the dangers that they have come across," she said.
She said it takes a lot of time to do the research and to present it to make it dramatic for it to have meaning and substance.
Janet Badjan-Young said 'Back Way' is an outstanding example of drama as an instrument of communication and the role it could play in changing negative attitudes and behaviors.
She said the book could be used as a resource material and catalyst to inspire youths to make meaningful contributions towards the development of The Gambia.
Hassoum Ceesay, director of Cultural Heritage, and historian at the National Centre for Art and Culture (NCAC), who reviewed the book, said they went through the whole work in relation to language, styles, settings, characters and always offered some personal and very subjective values to the work.
The book was launched by Mohammeh Jallow, permanent secretary at the Ministry of Basic and Secondary Education (MoBSE).
Read Other Articles In Article (Archive)