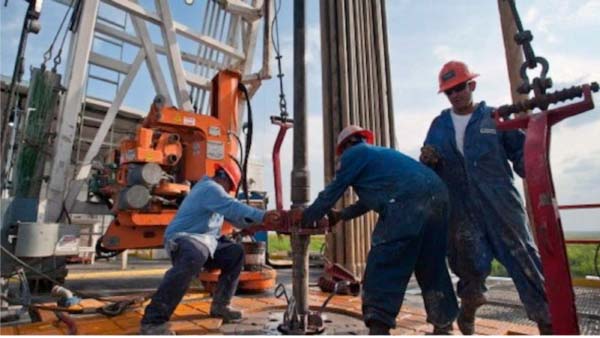 Finally, The Gambia is to start oil and gas exploration in 2018 as the government has issued a permit to FAR Limited, an exploration and development company, to drill oil and gas well located offshore Gambia.

The well, adjacent to the Senegalese oil blocks, has the potential to produce millions of barrels of oil and gas which could generate multi-million dollars in revenue for the country.
FAR Limited, Australian Securities Exchange listed from the New York and Johannesburg Stock Exchange, has acquired 80% working interest and operatorship in "the highly prospective" offshore Blocks A2 and A5 in The Gambia, the company said in a statement this week.
Acquired from ERIN Energy Corporation, the gas and oil well will be funded by FAR, and is to be drilled before 31 December 2018 "or such later date if the current licence periods are extended".
In combination, Blocks A2 and A5 have potential to contain prospective resources in excess of one billion barrels of oil (on an unrisked, best estimate, 100% basis).
"From 1,504 km2 of modern 3D seismic data acquired in the blocks, FAR has identified large prospects similar to the "shelf edge" plays FAR is targeting in Senegal. FAR has mapped three potentially drillable prospects and leads," the media dispatch said.
According to reports, The Gambia government has approved the assignment of an 80% interest in offshore Blocks A2 and A5 to FAR Limited.
These Blocks A2 and A5 are located on trend and adjacent to FAR's Senegal blocks "and world class SNE field with potential prospective resources of more than one billion barrels of oil," the company said.
The acquisition was a significant expansion of FAR's exploration portfolio in the rapidly emerging offshore Mauritania-Senegal-Guinea-Bissau Basin in West Africa.
Under the terms of the farm-in agreement, a wholly owned subsidiary of FAR, has acquired an 80% interest and operatorship of offshore Blocks A2 and A5 from ERIN Energy Corporation.
FAR will make an upfront payment of US$5.18 million and fund up to US$8.0 million of ERIN's share of the cost of an exploration well.
FAR Managing Director Cath Norman said: "Our discoveries immediately to the North in offshore Senegal provide significant encouragement for the future discovery of oil and gas in Blocks A2 andA5 in The Gambia.
"The significant prospective that we have identified in Blocks A2 and A5 are analogous play types to those successfully drilled by FAR in Senegal providing high potential to create value for both the people of The Gambia and FAR shareholders."
Read Other Articles In Article (Archive)