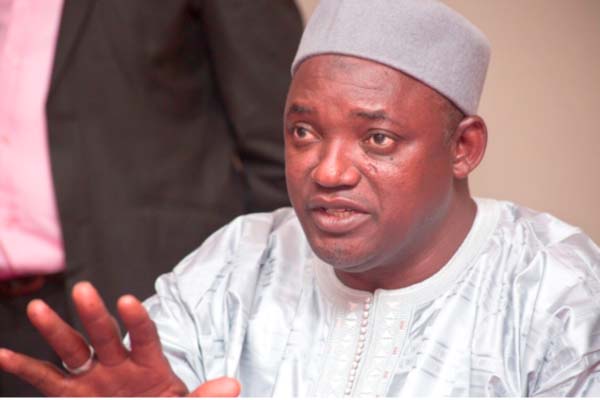 Gambian leader, President Adama Barrow, who concluded his visit to France, has said the former Gambian leader, Yahya Jammeh, took D4 billion from state coffers (eighty million Euros).

In an interview with the French media, France 24, President Barrow said: "As at now, The Gambia government has to setup an enquiry to see what has transpired and try to see what is in foreign accounts, and we are working on all that.
"My visit to France is an invitation by the French government. During the political impasse in The Gambia, we had a lot of support by the French president. He made two speeches, one in Bamako, Mali. He also played a very important role, and those were very strong messages for The Gambia. Also during the political impasse, the French president called on Jammeh to respect the values of the Gambian people."
On the issue of the Gambian economy, President Barrow told reporters the European Union came to Banjul, "and they promised to give us strong support. They gave us six million Euros for budget support, and this is very positive; and shows that they are ready to help, and we hope that France and EU would continue supporting The Gambia.
Meanwhile, President Barrow also told RFI that The Gambia and Senegal have signed a defence pact for one thousand soldiers to be trained, and to beef up the country's security. "They can stay as long as we need them," he said.
He disclosed that the Chinese are doing maintenance at the State House in Banjul. "When they finish, I will serve from there," he said.
Asked if he would serve five years as requested by the constitution, Barrow said all depends on the work he is engaged in - completed or not.
Read Other Articles In Article (Archive)