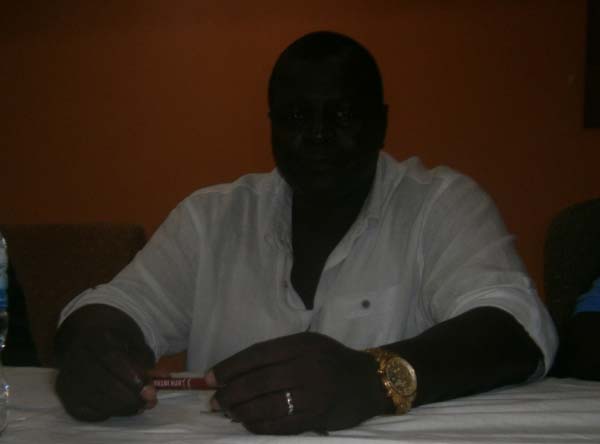 WAFU Secretary General, Jammeh EK Bojang has expressed his office readiness to work with the new Gambia Football Federation executive.
Mr Bojang made these remarks shortly after the new body was elected last Saturday at an extra-ordinary congress held at Paradise Suites Hotel.
Asked what his inputs as WAFU SG would be when the new executive knocks their doors, he said as a Gambian he is ever-ready and willing to serve Gambian football.
"WAFU Office is here and we will cooperate", he said, noting, for him in person he cannot give his back to the game.
It is my job to make sure all the 9 associations function properly, he stated, saying, he will be with this executive as the Gambia is his motherland.
Before helping any other country, the prime essence he will give it to the Gambia, he remarked, adding that, any party that calls on him during the day he will work with them. "Am ready for the service".
"A new executive committee has been elected and in that we put high hopes on them that they will deliver", he stated, noting that, the way forward for Gambian football and what the new GFF Executive should work on is having a 'catch them young policy', remembering in 1999 when they came up with a policy called 'catch them young policy' and targeted 2010 for the Gambia to qualify for the African Cup of Nations.
He is sure that kind of policy when redrawn can take Gambian football to higher heights, he said, noting that, it is all about a matter of dedication and commitment by the new executive to streamline the essentials of developing the game.
The new executive need to note this, he said, adding that, he is sure once they identify this essentials with a well coordinated policy we can move forward. 
Read Other Articles In Article (Archive)