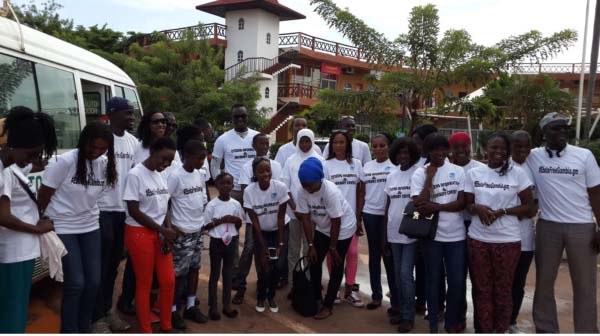 The Citizen Information and Advisory Centre recently embarked onan Ebola tour in the communities of Sanyang, Tanji and Brikama, all in the West Coast Region.
Speaking in an interview with this reporter shortly before departing to Soma in the LRR, Amadou Jaiteh, president of the Centre, said the initiative was to provide independent and impartial information to the populace.
He added that the objective of the initiative is to empower people through information to solve their own problems.
"As we are doing this, we are also raising awareness about the current issues of the Ebola and we feel it is our job to go there and do the sensitization in the communities of Tanji, Sanyang and Brikama," he said.
"We are an organisation whose main function is to provide free, independent, impartial and confidential information on a wide range of issues to the public," he added.
He said as the name implies it is a free advisory service on issues ranging from employment, to finance, legal and health issues.
Jaiteh said they are on an Ebola sensitisation tour in phases with the ultimate aim of covering the entire country, adding that they visited Tanji and Brikama where they spoke to a wide range of people on the Ebola epidemic.
They also visited the Brikama Community Radio Station, where they went on air to sensitize the public. The next phase would be a caravan tour all the way to Basse.
Meanwhile, another organisation called Ebola Free Gambia has started a tour to visit the borders across the country to sensitize the communities about the Ebola outbreak.
The team visited Senoba at the border where they also distributed soap to the community, which is at the border with southern Senegal.
Karim Darboe, regional health promotion officer, speaking at the border said it is the responsibility of all to fight the deadly virus, adding that the border is a high-risk area.
Whoever is suspected with symptoms of Ebola should be reported to the nearest health facilities for a medical check-up, Darboe advised.
He thanked the team for providing materials to the community on prevention of the virus, and advised the villagers to be washing their hands every time, as this would help. 
Read Other Articles In Article (Archive)