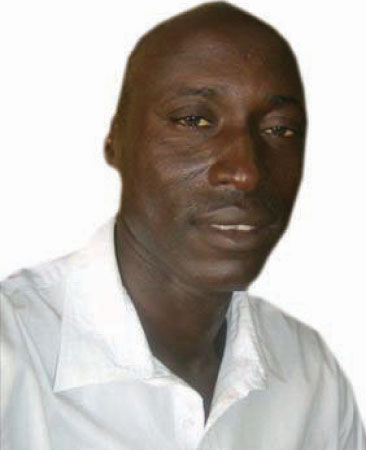 Dodou Sanneh, former reporter with the Gambia Radio and Television Services (GRTS), was yesterday convicted and sentenced to a fine of D500 in default to serve six months in prison by Magistrate Ma-nyima Bojang of the Banjul Magistrates' Court.
Sanneh was convicted for the offence of giving false information to a public officer.
Delivering her Judgment, the trial magistrate told the court that the convicted person wrote a petition to the Office of the President on 7th March 2011, stating that his service was wrongfully terminated.
She said this was the issue before the court; whether the convict was wrongfully terminated.
"The court believed that the management of GRTS had enough grounds of terminating the services of the convicted person after they warned and suspended him for a week," the trial magistrate stated.
She pointed out that it was part of the evidence before the court that the convict was warned before the sacking was effected, noting that the prosecution witnesses testified before the court that the convict's service was terminated twice.
The magistrate added that the accused told the court that he was covering a political campaign for UDP, and the Director General of GRTS asked him to suspend the coverage and come back.
She said that when the Senegalese commander came to State House the convict failed to turn up, adding that this were all enough grounds for his termination.
She said the convict told the court in his evidence that the reason he wrote to the Office of the President was that the Ombudsman was not taking his case seriously.
The trial magistrate further stated that the court was satisfied and believed that the convict's service was not wrongfully terminated by GRTS.
Consequently, she added, the court found him guilty as charged, and convicted and sentenced him accordingly.
Asked whether he had a mitigation plea to make before sentence, the convicted person said he had nothing to tell the court.
Read Other Articles In Article (Archive)