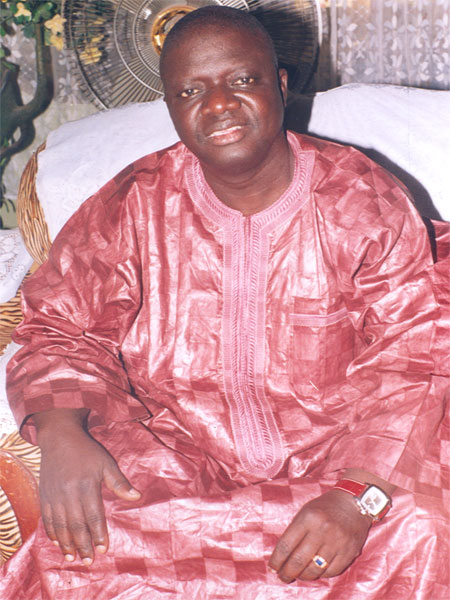 The most popular kora player in The Gambia and the sub-region in general, Jaliba Kuyateh will launch his two new albums today at the Paradise Suites Hotel. The two albums have now hit the shelves of the recording studios.
The albums entitled 'Sabarla' and 'Sosolaso' are a self-sponsored venture.
In an exclusive chat with Entertainment at his residence in Brikama, Jaliba Kuyateh expressed that the albums touch on a complex combination of issues dedicated to Basiru Darboe, a Bissau national and Ebo-Town disaster victims respectively.
He indicated that the reason why he dedicated the first album to Basiru Darboe is because of he went on all forms of punishment in Bissau but despite of those punishment meted to him he accepted the punishment in good faith.
He revealed that both albums contained sixteen tracks including DVD and CD formats. He said that already the clips of the albums are being distributed to four television stations in Senegal and GRTS and other FM radio stations in the country. The Gambian international musician explained that the launching of his albums would be recorded in the national history of The Gambian music arena.
Touching on the award he received from the Senegalese First Lady Madam Vivian Wade who awarded him ASSACAS, a bank for women and children in Senegal in promoting the welfare of women and children.
"The award was giving to me during a concert in the southern region of Senegal, Casamance. With that international award, I think I had pushed the name of The Gambia into higher heights," he remarked.
Read Other Articles In Article (Archive)