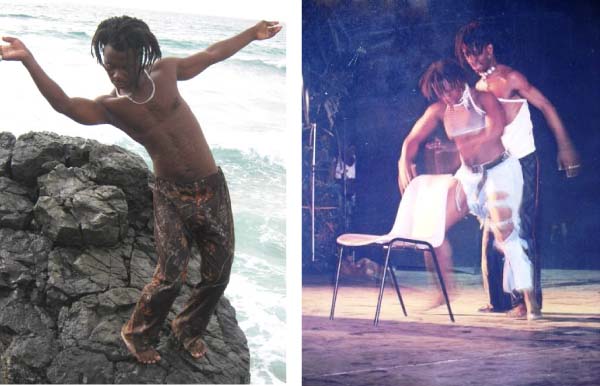 "Art is a mind which gives life," said Ivorian international choreographer, Marshall Gbla, who is presently in an exploration visit to The Gambia.
Marshal, who is also a well known poet, dancer, actor and theoretician in African dance, has dedicated his life to the teaching and promotion of African living art.
Born on 10 December 1975 in Logoualé in the region of Man in Ivory Coast, Marshall Gbla studied the art of African dance at the foundation Rose Mary Guireaud, E.D.E.C. (Dancing School and of Cultural Exchanges) based in Abidjan.
As part of the Festival of Negro arts (FESMAN) held in Senegal in 2010, Marshall Gbla gave series of lectures in Rufisque (Senegal) on African dance.
He  is  presently planning to stage  many events, shows, and programmes on the following domains:  Conference on   African dance,  training period of African dance (traditional,  modern , afro-contemporary and  therapeutic dance),  dance  shows ,  exhibition of photographs , lessons on  African dance (theoretical and practical) for institutions, arts centres, colleges and universities.
However, the artiste wants to accomplish an artistic school constituted by a room of dance, theatre, show and a dormitory for artistes.
Then, every person of artistic conscience and goodwill is asked to make contact with the artiste pluralist Marshal Gbla on 7888161 or 9444161.
For more information visit his website on www. Marshallgbla.com
Read Other Articles In Article (Archive)