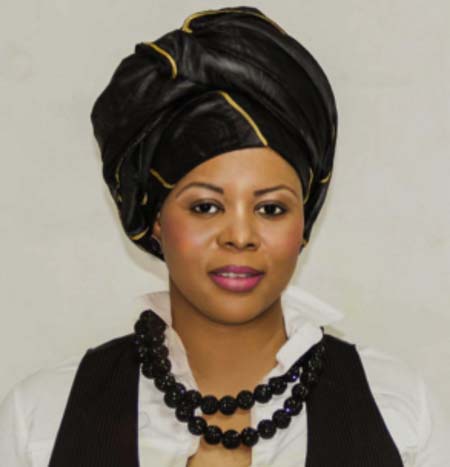 Fatoumatta Coker-Jallow, Proprietor of Elite Modeling Agency, is the first female with a well-equipped photographic studio in The Gambia, as well as the first structure registered and recognized by the state.
Fatoumatta Coker is the daughter of philanthropist Alhagie Chamsu Rahim Coker of Lasso wharf Street in Banjul.
Fatoumatta who is married to Galleh Jallow with 3 children , and went to Muslim High school in The Gambia and in Ghana.
She travelled to England at the age of 16, but due to her belief in contributing to the development of her homeland she currently employs over 40 Gambian youths (30 models, team of 8 photographic designers and 3 tailors at Elite Tailoring shop in Serrekunda).
The simple, down-to-earth and hard-working lady, speaking to Entertainment and Life-style in an interview, said due to her belief in contribution to the development of her motherland, she returned home to give youths "the assurance that we can build an empire home".
The Elite Modeling Agency proprietor who is not only helping models, but also donates to health, sports and everything that has to do with helping youths fulfill their dreams in life, create jobs as well as contribute to national development, added that 'making money is not everything'.
The philanthropist who aims, among other things, to 'getting youths off the streets and create employment for them' also appealed for support as she funds and run everything by herself, all geared toward national development.
Elite Modeling Agency under her guidance recently organised a fashion show at Seaview Garden, which was a success. Young Gambian designer such as Paja, Yaws Creation and Ghanaian designers were invited to the show, which was held without any major sponsor.
The show "GudiNdanan" was being held for the first time and she aims to be organizing it annually, she said.
It would be recalled that Fatoumatta recently donated medical items and other valuable materials to Old Jeshwang Health Centre, as well as football boots and jerseys to Fajara South FC.
Yusupha Sama, a graphic designer at Elite Modeling Agency, speaking about their employer said Fatoumatta has put that sharing and giving attitude in them, which makes their work smooth.
Fatoumatta has also created an open door for so many females who lost hope in modeling, he continued, adding that they are glad to be part of a great team.
Sally Jobe, the administrative manager and a model at the agency also added her voice. she had passed through other modeling centers, but there is nowhere like Elite.
"Fatoumatta is here to expose us to opportunities as well as help us fulfill and realize our dreams; unlike some centers which are interested in using us to achieve what they want", she said about her.
Read Other Articles In Article (Archive)