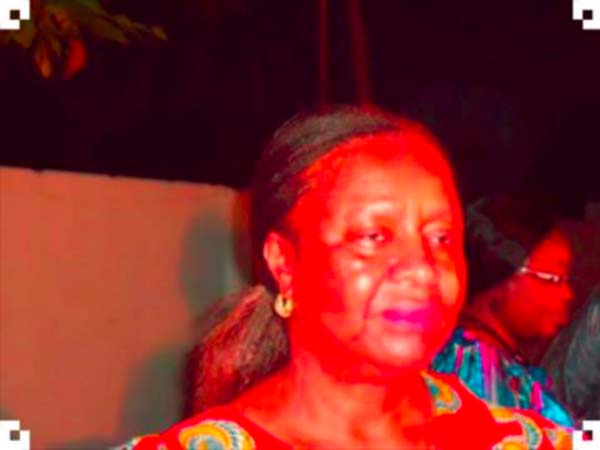 Gambian volunteers on Friday joined the rest of the world in celebrating International Volunteers Day on the theme, "Make Change Happen, Volunteer!".
It is a day set aside to reflect on the contribution of volunteerism to making the world a better place for all.
Speaking on the occasion held at the Ocean Bay Hotel, Ade Mamonyane Lekoetje, UNDP Resident Coordinator in The Gambia, said December 5 each year is a day set aside in recognition of the commitment and contribution of volunteers to peace and development.
She said this year's theme, "Make Change Happen, Volunteer!" emphasizes how volunteerism could advance sustainable development by fostering participation, building social cohesion and promoting dialogue within communities.
At UNDP, they recognise the vital role volunteerism plays in promoting development and peace around the world, she said.
This year, UN volunteers assigned as health and social workers, lawyers, teachers, climate analysts and other specialists, collaborated with UNDP on more than 1,300 projects, from Ebola prevention campaigns in West Africa to the recent election in Afghanistan, she said.
She said these efforts, supported by the action of volunteers, made it possible for the eventual election in Afghanistan to be regarded as credible.
She encourages everyone to participate in volunteerism action if and where they can, no matter how small, in order to make the world a better place for all.
The UN volunteers' program officer, Sarah Musilla, who read the statement of the executive coordinator of the UNV, said International Volunteer Day celebrates each year the act of volunteerism that is founded on the universal values of solidarity, commitment and engagement.
She said through volunteering, people could participate in peace building, sustainable development and decision-making processes and it opens space for civic responsibility.
She elaborated on the importance of volunteers, saying peace and development efforts become more effective when they fully engage people irrespective of their background, race, gender or age.
Participation through volunteerism is also a way to empower people from marginalised groups, by providing them with an opportunity to act, she said.
UNV has an important contribution to the UN efforts aimed at bringing the voice of people and their participation to the heart of discussion on the next global development agenda, through paper ballots and discussions with respondents from a variety of communities around the world, including the most remote, he noted.
"In this way, a wider and more inclusive audience has had the chance to make change happen by being part of framing the world we all want," he said.
She commended all volunteers making a difference in ongoing development and peace processes around the world.
Read Other Articles In Article (Archive)