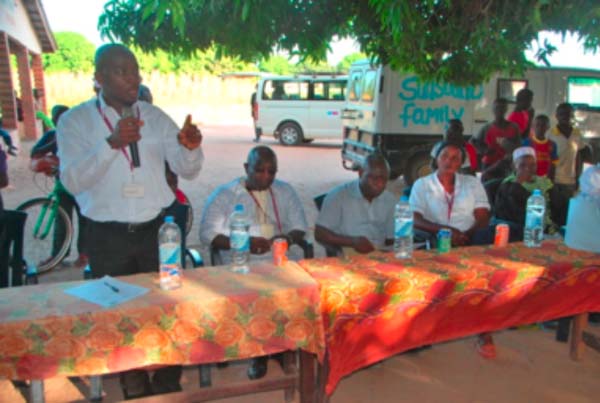 Officials of the Medical Research Council (MRC) recently sensitised the community of Madiana on TB and its effects on human beings.
Speaking at the sensitization forum held the Madiana Health Centre, Abdou K. Sillah said TB is a bacterial infection that spreads through inhaling tiny droplets from the coughs and sneezes of an infected person.
It is a serious condition but could be cured with proper treatment, he said, adding that TB mainly affects the lungs.
However, it could affect any part of the body including the bones and nervous system.
Sillah disclosed that TB in The Gambia has 2,249 cases in 2011 and 6 percent to children.
Typical symptoms of TB could be recognised through persistent cough for more than three weeks, weight loss, night sweats, high temperature (fever), tiredness and fatigue.
Risk factors include close contact with a TB patient, untreated patients, homeless patients, alcoholic and other drug abuse and sneezes of an infected person, he noted.
Overcrowding and poor housing encourage the spread of TB, he stated, adding that HIV-positive and other immune compromised by elderly patients and young children particularly make them susceptible to mycobacterium infection, due to their immature systems.
It is estimated that there are more than half a million cases of tuberculosis in children occurring globally each year, he stated.
Read Other Articles In Article (Archive)