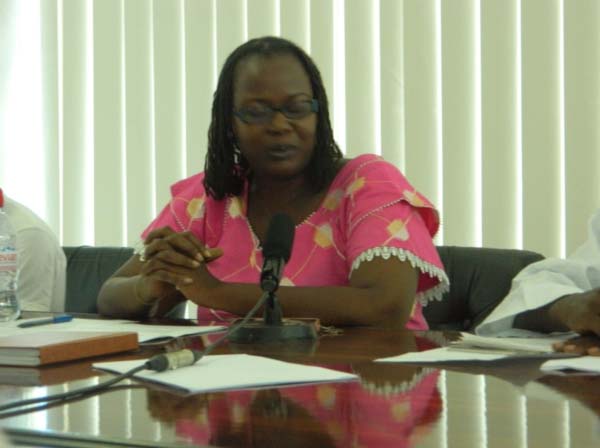 The United Nations International Children's Funds (UNICEF), Child Fund, the Gambia and other relevant partner agencies Friday organised a press briefing in observance of International Day of the African Child 2014.
This year's day with the theme, "A child friendly, quality and compulsory education for all children in Africa'', was held at the UN House at Cape Point in Bakau.
The International Day of the African Child is celebrated on 16 June every year since 1991, when it was first initiated by the Organization of African Unity, now the African Union.
It honours those who participated in the Soweto Uprising in 1976 on that day in South Africa where thousands of black school children took to the streets in 1976, and marched more than half a mile to protest the inferior quality of their education and to demand their right to be taught in their own language.
Hundreds of young boys and girls were shot down, and in these two weeks of protest that followed, more than hundred people were killed and more than thousands were injured.
The general objective of this year's DAC celebration with the theme" A child friendly quality, free and compulsory education for all children in Africa" calls the attention of African governments, UN Agencies, NGOs, CSO, business community and private sectors to take in charge and responsibilities in respect of ensuring children's right to education in accordance with the African Charter on the right and welfare of children.
Speaking at the press briefing, Abdou Jatta, UNICEF-Speaks Africa youth spokesperson, said that in 2010, the Africa Union's report on the states of Africa's children noted that education in most African countries was characterised by the poor completion rates, high withdrawal rates, poor indicators for secondary education and poor continental commitments to pre-primary education.
"This is not to discount the commendable progress that has been made in such stride that most African countries has made towards universal primary education and gender parity at the primary level education. The responsiveness of the education system to children with special education needs including children with disabilities or access to secondary education is yet to register progress," he said.
Also speaking at the press briefing, Madam Sally Sadie Singhateh said the theme of the year 2014 Day of the African Child was in line with one of UNICEF's major areas of focus for advocacy this year out of school children.
UNICEF, in collaboration with UNESCO institute of statistics, conducted a study in 2011 in (26 countries) to identify who was out of school with focus on children in pre-primary, primary and lower secondary age-groups.
It also looked at why these children are out of school and how they can be helped to access school, she said.
She said the study was part of the global out-of-school children initiative (OOSCI), an equity-focused effort launched in 2010 by UNICEF and the UNESCO Institute for statistics to accelerate the efforts towards universal primary education by 2015.
She said the study further indicates that worldwide, more than 57 million primary school-aged children were out of school, and over half of these children lived in sub-Saharan Africa, where a total of 23.2 million primary school-aged children, and 8.6 million secondary school-aged children have currently no access to school.
Although, he added, The Gambia was not part of the 2011 survey in-country statistics from the 2010 education country status report show that 31% of school children are not in primary school and 5 % are at risk of dropping out of the school.
The National Director Child Fund-The Gambia, James Pimundu, said yearly June 16 is remembered as the International Day of the African Child.
He said students in South Africa protested against an education system designed to further the purposes of the apartheid regime, and security agencies responded brutally to this unarmed students' protests resulting in the death of many innocent children.
"Our mission is to support deprived, excluded and vulnerable children have the right capacity to improve their lives and opportunity to become young adults' parents and leaders in their communities," he said.
Eric Samuel Ketter, the president of young people in the media, Lamin FM Jaiteh, representative from the Ministry of Basic and Secondary Education, and Sira Comma Holland, representative from EFANET, all spoke at the press briefing.
Read Other Articles In Article (Archive)