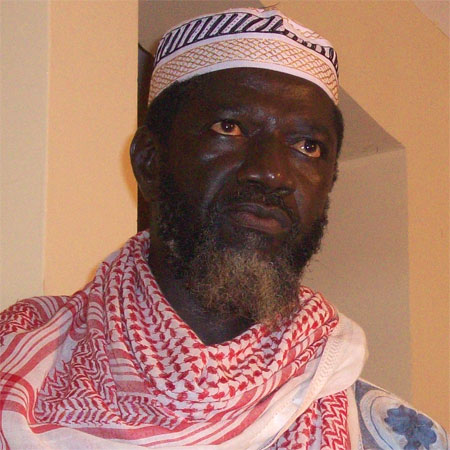 The President of the Gambia Supreme Islamic Council, Imam Muhammed Lamin Touray, has vehemently condemned what he called the unending use of drugs and other intoxicants by youths, describing it as a means of retarding the country's development programmes.
Imam Touray made these remarks in his sermon last Friday at his home village of Gunjur in Kombo South, Western Region.
According to Imam Touray, there is no country in the world that can develop rapidly without the full participation and commitment of the youths. " How can we develop ourselves when our youths are day in day out involved in the use of drugs and other related intoxicants", he said.
The Supreme Islamic Council president added that it was high time that each and every Gambian became a police man or a police woman to control what he called the fast growth rate of intoxicants in the country.
He blamed the increasing number of crimes in the country to the use of drugs and other intoxicants, which he noted, is due to lack of discipline.
"We should understand that every leader will be questioned as to how he or she treats those under him or her, ranging from family, ward, village, district, kingdom or empire.
"Therefore, it would be of paramount importance if we all stand and put hands together to see our society free from all forms of decadence," he said.
For Imam Touray, the security forces alone cannot do it but they need the support of the society to control the trafficking and use of drugs in the country.
Read Other Articles In Article (Archive)