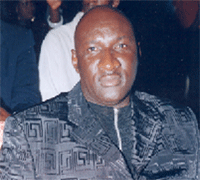 The Banjul Magistrates' Court, presided over by Magistrate Kayode, yesterday refused the application by the defence counsel Lamin Jobarteh following a ruling delivered on the said application.
Lawyer Lamin Jorbarteh earlier on made an application for the court to order the prosecution to provide them with all the information necessary to the case to enable them prepare their defence. The application was objected to by the prosecution on the grounds that those are the documents the prosecution intends to use against the accused.
Superintendent Badjie further argued that the defence application is meant to disarm the prosecution.
Defence counsel, Lamin Jobarteh later applied for an adjournment of the case, as they wish to appeal against the ruling which to him is a denial of their constitutional rights. He said the application for an adjournment is to enable the defence to file an appeal and for a stay of proceedings at the High Court. He also applied for a copy of the ruling to be made available to them.
In response, police prosecutor Superintendent Badjie, said there is no application for a stay of proceedings as at now at the High Court. He said the defence counsel only informed the court of their intention to appeal against the Magistrates' Court ruling. He added that he had a witness in court and he is prepared to proceed with his witness. But the defence counsel application for an adjournment was ultimately granted.
It will be recalled that the accused, Musa Suso, is standing trial on four counts all relating to giving false information to public officers contrary to section 114(a) of the criminal code cap 10 volume III Laws of The Gambia 1990.
The case was at that juncture adjourned to 19th September 2008.
Read Other Articles In Article (Archive)