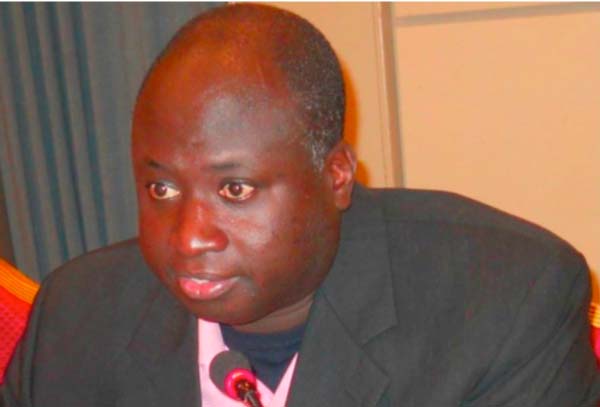 Sarjo Marena, financial controller at the Central Projects Coordinating Unit (CPCU), was on 23 June 2016, cross-examined by Lawyer Momodou Drammeh, in the case involving Ebrima Jawara, before Magistrate Omar Cham at the Banjul Magistrates' Court.

Lawyer Drammeh asked Marena whether he was bound by financial instructions, and he said he was.
He was asked if the accused, Ebrima Jawara, was the coordinator of CPCU on 24 November 2015. He said the ministry should answer that.
Lawyer Drammeh told him that in addition to his government salary, whether he and all other CPCU staff received allowances and benefits from some of the projects under the Ministry of Agriculture.
In response, he said only the coordinator and evaluation officer received such benefits for coordination.
Asked whether the CPCU is a project, he said it was not but was established to coordinate and monitor and to implement some projects at the ministry.
Asked whether he is a public officer, and he responded in the positive.
Asked whether it was not true that the general orders for the public service of The Gambia apply to all public officers, he said it was true.
He also said he is familiar with the general orders when asked about that.
Asked whether he would be able to recognize the general orders if shown to him, he said he would.
A copy of the general orders was given to him to have a look at it, which he did. He then said the document was photocopied.
The defence counsel applied to tender the said document but the prosecutor objected to the tendering of it.
The defence counsel then withdrew his application to tender the document.
He was again asked whether it wasn't true that the CPCU received an annual subvention from The Gambia government, and it was put to him that financial instructions apply to all subvention agencies, and he said "it applies to CPCU".
It was put to him that as head of accounts, he controlled the disbursement of funds and ensured that the officer ordering payment was mandated to do so. He said he did it with the approval of the project coordinator.
It was also put to him that he was not supposed to process a payment unless the person was duly mandated to authorize it, and he said "yes".
The case continues.
Read Other Articles In Article (Archive)