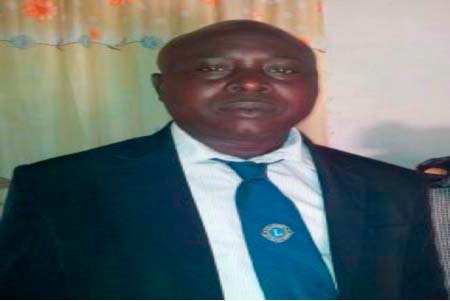 ( Issue Tuesday June 28, 2016)
The habeas corpus case to produce the United Democratic Party's (UDP) Solo Sandeng before Justice E.O. Dada at the Banjul High Court was yesterday set for adoption of briefs.
When the case was called, counsel L.S. Camara appeared for the applicant, while state counsel Binga D. and M. Mendy appeared for the respondent/state.
Counsel L.S. Camara informed the court that the applicant had filed their briefs of argument pursuant to the originating summons, and it was filed since 21 June 2016.
State counsel Binga D. said the state was yet to be served with the applicant's briefs of argument.
However, the court clerk told him the state had been served, and did give him a copy in court.
L.S. Camara said if there was no affidavit before the court asking for an extension of time they should proceed to ruling.
The trial judge said that since there was no record before the court showing that the state had been served, she took it that they had not been served and, therefore, ordered for them to be served in court.
"I am applying for 12 days to file," says Binga D.
At that juncture, L.S. Camara objected on the grounds that the court gave each party seven days to file their briefs.
The trial judge then ordered the state to file within seven days, and gave the defence two days to reply on points of law.
The case was then adjourned until 7 July 2016, at 2pm.
Read Other Articles In Article (Archive)